This case study highlights how an effectively designed and optimised website combined with implementing an online booking system provides a professional online presence and increased bookings.
The Client
Earthlore is a husband and wife business located in the Catlins. For over five years they have been offering School Group educational programs and 'walk in' FIT traveller visits to their unique garden so people couple learn about Insects, butterflies and New Zealand flora and fauna.
We have partnered with Gordon and Janine from Earthlore since 2020 when they contacted us to help them pivot their business and upgrade their online presence.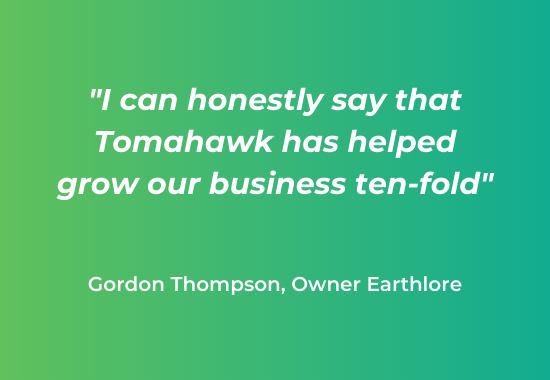 The Challenge
After an initial consultation with Janine & Gordon we learnt they wanted to 'pivot' their business to more FIT travellers that are interested in conservation and regenerative travel.
??????Key concerns were:
Their logo and website were "home made

?

?

?

?

?

?

?

?

"
They had no booking engine
Website traffic close to none
The bounce rate on the website was high
???
The Solution
Their goals were to:
Provide a more professional online presence
Improve organic search engine ranking
Provide instant online bookings and increase their bookings overall.
After a website audit it was deemed a new site was required in order to achieve these goals, so we worked with them to:
Create 2 hour, 1 day and 3 day tour packages
Implement the Rezdy Booking engine
Provide a Google friendly new website that emotively and effectively shares the wonder of the good work and experiences they offer
?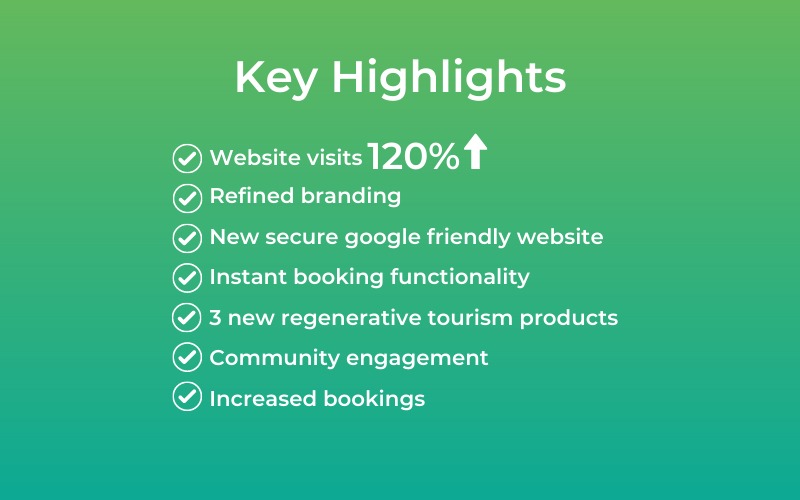 ??
The Results
?The key result for the Earthlore project was a brand new website, built in-house by Tomahawk with our tourism themed website model. The added instant booking functionality meant visitors all over the world could book a tour anytime of day and pay securely online.
Furthermore the SEO friendly content and much improved ranking for their keywords has ensured organic search visitors are continually being driven to their website.
They received their first instant booking within a week, website visits increased 120% and the bounce rate has dropped significantly. ?
?
?
?
?
?
?
Client Testimonial

The assistance provided to Earthlore Tours and Activities by Tomahawk has been immensely valuable, enabling us to not only build an exceptional website, with effective SEO, a built-in booking system, a content management system which is easy to use and looks professional. The team at Tomahawk has helped us to develop an effective marketing strategy which has already proven to increase our online presence.

The key outcomes from our relationship to date are numerous. We now have a much clearer understanding of how to market our business online; we have gained Qualmark certification and with Tomahawks help, developed several new products which, wh?en the borders open up again will give us a distinct advantage in the market place.
Gordon & Janine Thompson, Earthlore owners


?
---