???????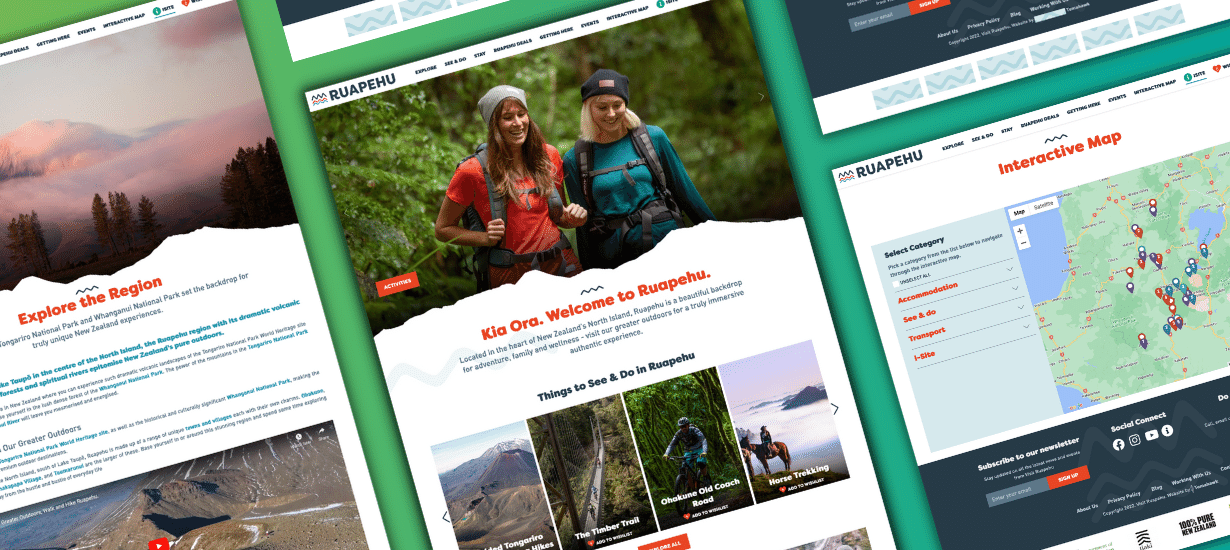 ---
The Ruapehu Region is a popular year-round playground for both international travellers and New Zealanders. The region offers seemingly endless activities and remarkable landscapes!
---
Our Partnership
With so many remarkable places to stay, explore and see across the Ruapehu district, Jo and her Visit Ruapehu team had a clear vision for their new website; they wanted to ensure it was emotive to entice visitors, dynamically showcase all of the many options available, provide the user with a personalised experience and drive referrals to their stakeholders.
Equally important is the feel of the site, it needs to highlight a connection to place, to community and local iwi.
The result includes an impactful design that is framed by the three famous maunga of the region, a dynamic, interactive map so users can quickly and easily find and learn about optional things to see, do and where to stay plus the ability to create a wish list, find deals and more.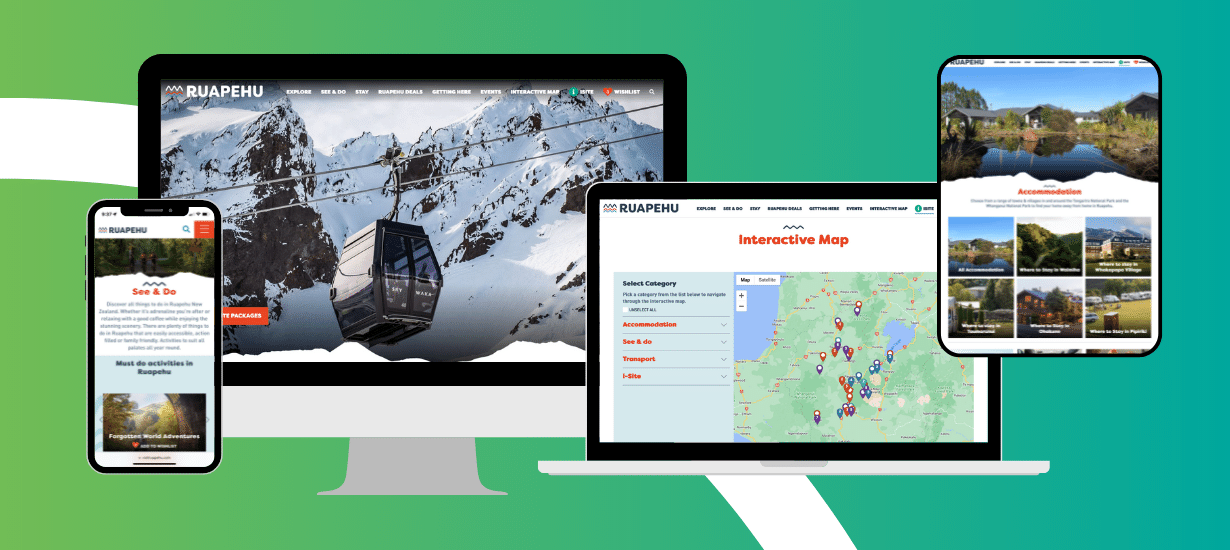 ---