Your business' branding can help define your entire customer experience.
People are more likely to buy or book with your company if they can relate to your messaging. Good, consistent branding can help create trust and familiarity with your business. It will also let you stand out from your competition by clearly advertising your point of difference.
Our approach is to begin by understanding what you feel is your defining difference, the competitive environment, and the aesthetic or the feeling you want to convey. Armed with all this information, inspiration and boundless creativity, we work closely with you to create a logo which resonates with your customers.
However, an evocative name and logo is just the beginning; ensuring its applications are consistent with your message is a vital component of successful branding. As part of the process, we can also develop a brand strategy to guide you through the use of your brand's most recognisable asset – your logo – and the overall message of your tourism business.
?

See our brand design packages below to get started!

?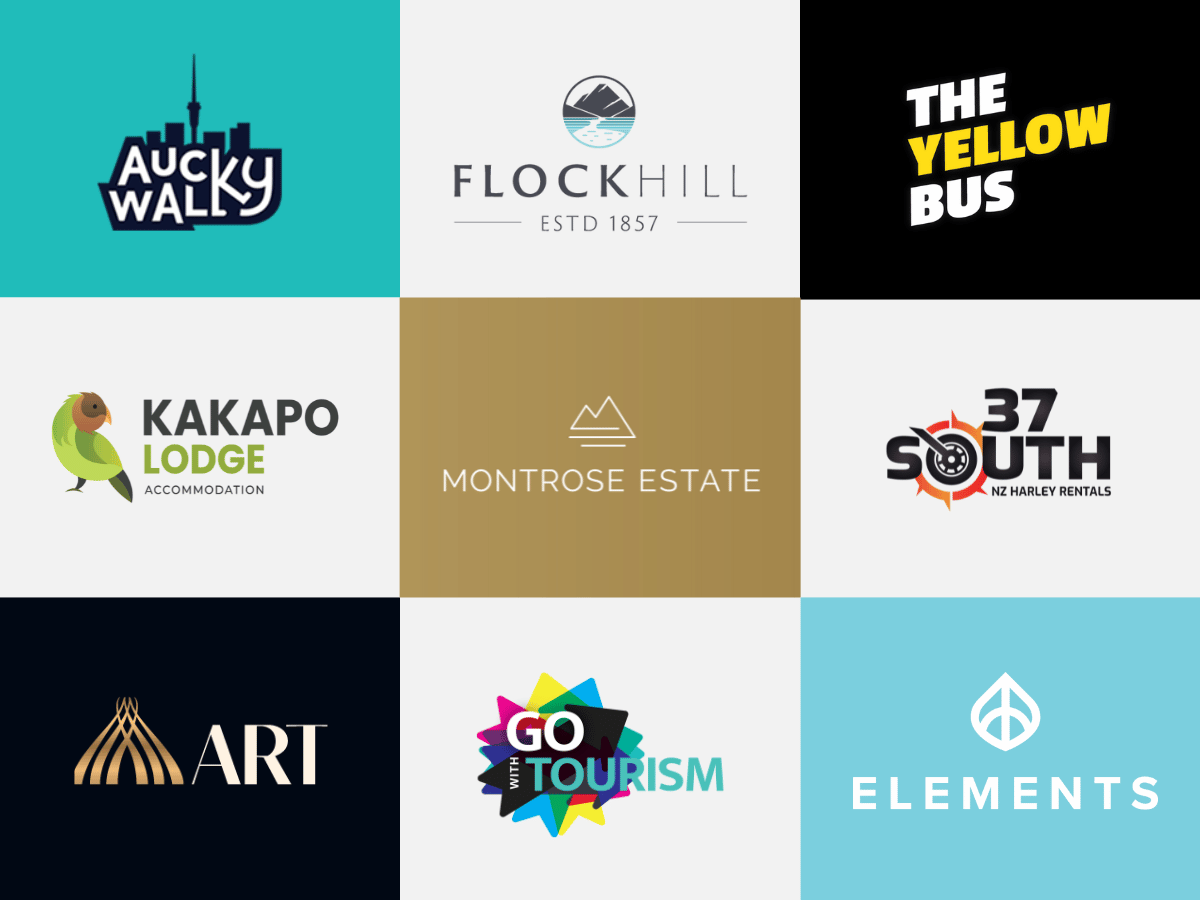 ---
Brand Packages Designed To Suit Your Business
Is your business and your brand story new, evolving, or in need of rejuvenation? Different businesses will have diverse branding needs so at Tomahawk we are here to help deliver a brand solution that works for you.
Our brand and design packages cater to different business sizes, stages of development and budgets. And if one of these packages doesn't seem to fit then we can provide add-on options and also quote on a more bespoke approach. Afterall, one size does not fit all!
Brand packages start from $3,995
---

"It has been a fun and exciting journey to watch the new brand come to life. A special mention to Pallavi who worked tirelessly on the brand positioning and who understood our need to elevate our brand to encompass the luxury offering. If you are looking for a one stop shop where your developers and designers take a solid interest in delivering your goals and ensuring your expectations are met, then we can certainly recommend Tomahawk Tourism Marketing."
Ann Gregor Greene - On The Point Lake Rotorua
"To see the conversion rate lift and our bookings and revenue from the website continually grow, despite the pandemic, has been nothing short of exceptional!"
Georgina Torrington, Brook Serene Hotel Management
"Working with Gina and her Tomahawk team has been inspiring. A collection of great minds collaborating to help us tell our story. There has been much excitement and creativity with website design, search engine optimisation, branding and design, social media, digital marketing, assistance with content and copy writing and Resbook. FLOCKHILL's expectations, interpretation and needs have been well and truly met!"
Andrew & Sandra Cullen - FLOCKHILL
"Our website is an important tool to share travel updates and airport information, and for people to connect with the airport company. With our new site from Tomahawk we can provide an improved online experience for travellers, explore new revenue opportunities, and deliver efficiencies in house with the management of the site."
Vanessa Hartnell, Queenstown Airport
"I loved working with Tomahawk, their CMS is really easy to use and the team are so knowledgeable. I now have two websites developed by them and have enjoyed working with them and getting the most out of my businesses. Thanks team for being so supportive and look forward to working on new ideas with you all in the future."
Belinda Hargreaves - The Backpacker Group