?

?

?

?

?

?

Workshops Proven to Deliver Smart Marketing Ideas!

Hands on learning in small groups is an effective way to upskill and educate business owners about digital marketing tools. Workshops are delivered in-person by tourism marketing experts who understand how to coach and assist people with a variety of skill levels.

With a set of workshop topics ready to go, you can pick and choose topics that can be included in a half or full day of training!

We have worked with RTO's, Qualmark, business associations, and tourism groups like BBANZ to successfully share knowledge and know-how to hundreds of tourism businesses all around New Zealand and the Pacific Islands.?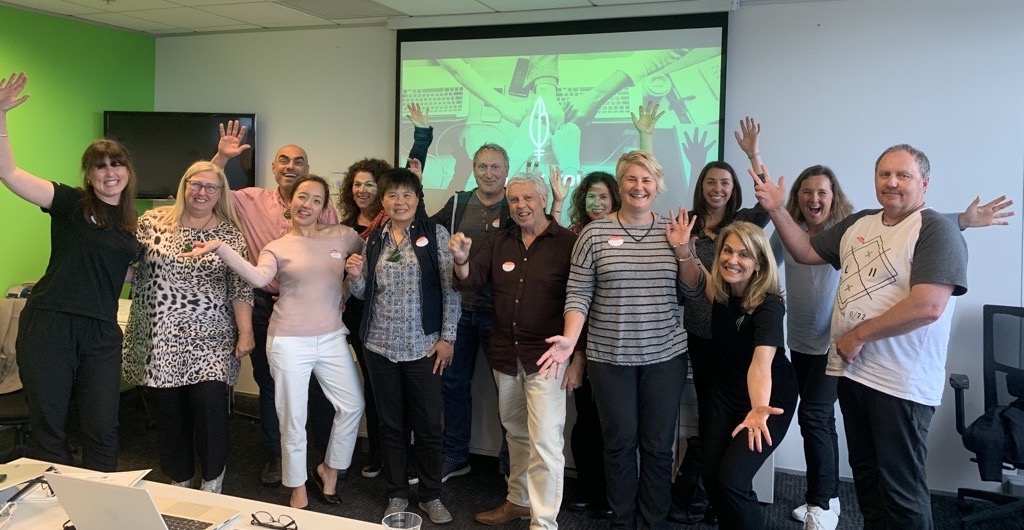 Get in touch if you'd like to organise workshops for a group of like-minded tourism providers!
---
Topics for Practical & Hands On Learning
Workshop content is always catered to the level of the participants, and delivered in a way so they can learn at their pace with key takeways to carry on with after the session. Many of the topics allow for an interactive approach, with laptops on hand, so can they work on tasks as we discuss them and offer assistance face to face.
Flexible Sessions to Suit Your Group!
You can build workshops with our "pick & mix" selection of topics ready to go, all designed to suit the audience and the time frame you have available.
Perfect for a range of durations, whether it be for shorter conference break-out sessions, a half day workshop, or for a dedicated day of learning for a group of tourism providers. We can also plan a road show of workshops at different locations to cater for regional or national groups.
Tell us who it's for, how much time you have, and we can help design it with you.
In-Person workshops start from $2999* + GST (for a half-day) and funding support may be available. *Travel costs that apply are additional cost.
Check out the topic options below to start planning!
---
?

Learn About

?

Marketing For The 5 Stages of T

?

ravel

Worksh??op participants will learn how to strategically plan their marketing activities based on the "5 Stages of Travel," enabling them to effectively target and engage potential customers throughout the entire travel journey.
Review the 5 stages of travel and what marketing platforms serve each stage
Map a campaign plan on the 5 stages of travel worksheet
Takeaway: Each business will create their marketing plan and one bite-sized campaign strategy to implement?.
How To Optimise Your Google Business Profile
This hands on session equips businesses with the tools and techniques to optimise their Google Business Profile, maximising their online visibility and attracting more customers.??????
Prequel = Set up Google Business listing/Claim it
Learn about

?

the different steps to optimise their Google Business listing (including applying for the exception for accommodation)
Takeaway: Each business will better understand how easy and important it is to update their Google Business listing.
Website Health Check
The website for a business is their most impor?tant marketing tool and needs??? regular audits! Participants will gain knowledge and skills to conduct a website health check, ensuring optimal performance, user experience, and search engine visibility.????
More than 50% of searches are done on mobile – learn the importance of responsive
Site speed – is their site fast enough for customers and Google? Do the test.
What is a good sitemap and do they have one?
What's a Meta tag?
You can't sell a secret – Clear Call to Actions (CTA's)
Takeaway: Each business will understand the benchmarks of a good website and where their site sits.?
Social Media Marketing For Your Tourism Business
This session equips tourism businesses with the knowledge and skills to construct impactful Facebook ad campaigns, ???enabling them to effectively reach and engage their target audience for increased visibility and business growth. It covers:
Building their social media audience
Finding a new audience to target on social media
Posting vs. linking to a website
Takeaway: Each business will be able to set up a basic Social Media Campaign using Facebook Ads.
Protect Your Brand With Google Search
?

?

?

?

Ads

For this topic, tourism businesses gain valuable insights and strategies to safeguard their brand by effectively utilizing Google Search Ads, ensuring enhanced visibility and reputation management in the digital landscape.??
Introduction to Google Search Ads
What Google Ad is best for their business
How YouTube can spark the dream
Takeaway: Each business will better understand Google Ads and how to build a brand campaign.
---
Workshop topics can be delivered on their own, or combined to develop a half or full day event. In-Person workshops start from $2999* + GST. Funding options may be available, get in touch to find out more!
?*Travel costs that apply are additional cost.???
---