5 Ways to Grow Opportunities with the Travel Trade
By Michelle Ackers on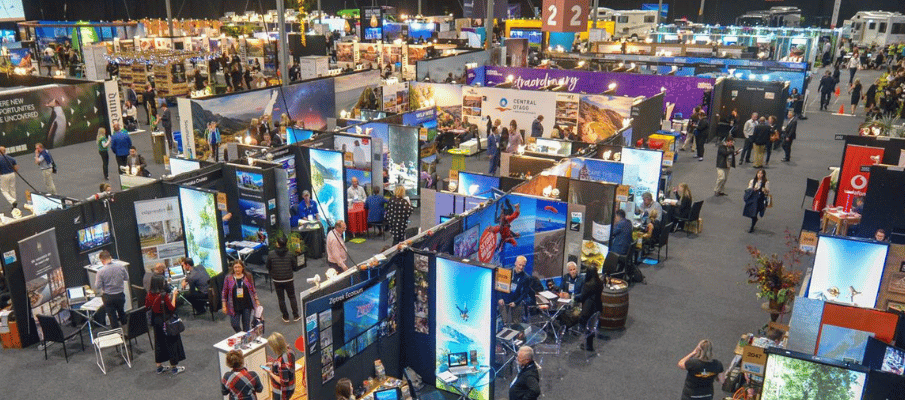 Working with travel trade in the form of booking agents, wholesalers and inbound tour operators is a traditional and extremely effective method for broadening your booking opportunities internationally.
It does take time and effort to create & develop relationships in order to build a regular source of bookings, however the returns are on this are extremely beneficial and once established you will benefit from being part of a global distribution network.
If you are keen to grow your bookings from the extensive international trade trade, here's 5 ways to help get you started:
---
1. Join Qualmark
While you may think Qualmark is just about rating your business, it has evolved in to much more including exclusive marketing and travel trade opportunities via Tourism New Zealand. Being a member will open the door to a wide range of trade marketing channels only endorsed by TNZ. Their trade & media reach can not be overstated and is one of the best member benefits!
---
2. Make an Agent Video
Exclusive to Qualmark members, this is a quick and easy opportunity to build agent awareness of your business without having to travel or attend conferences. Take advantage of a free and personalised way to share what your business offers by creating a simple selfie style 30-second video with your smart phone providing details about your business and any new product information.
Tourism New Zealand will then share it with the Travel Trade network including on this YouTube Channel where you can see some examples. If you are a Qualmark member, don't miss this opportunity, find more information on what to do here.
---
3. Join the Tourism Export Council of New Zealand as an Allied Member (TECNZ)
TECNZ is a collective on Inbound Tour Operators & Allied Members (tourism providers). As an Allied Member you will have access to, and contact details, for over 70 ITO's along with the opportunity to network at their annual conference and Xmas Symposium.
Member Inbound Tour Operators will give preference to Allied Members to sell your products internationally.
---
4. Be Active on LinkedIn!
LinkedIn is not just about finding a job, it's also effective for building and maintaining relationships within the tourism industry. Think of it as a free way to network with your tourism contacts on a regular basis and provide another channel for making announcements, sharing product news and general industry chit chat.
Constant exposure and engagement will keep you top of mind and builds your profile! Start with following Tomahawk
---
5. Get Agent Ready with our Tourism Consulting Packages
Starting out with building agent relationships can be a daunting task, so with the guidance of a tourism expert with over 30 years experience in tourism, you will be provided a clear path for your business to grow and be part of this valuable network.
Advice can include building agent lists, how to present your products, new and unique product development, and participating in events like TRENZ.
Michelle Ackers | Brand Marketing Manager
By Tomahawk |
Instagram is widely used by tourism businesses to feature visual content (both images and short-form video) as a key social media marketing platform. It's also an effective channel for paid ad strategies to target your specified...
By Tomahawk |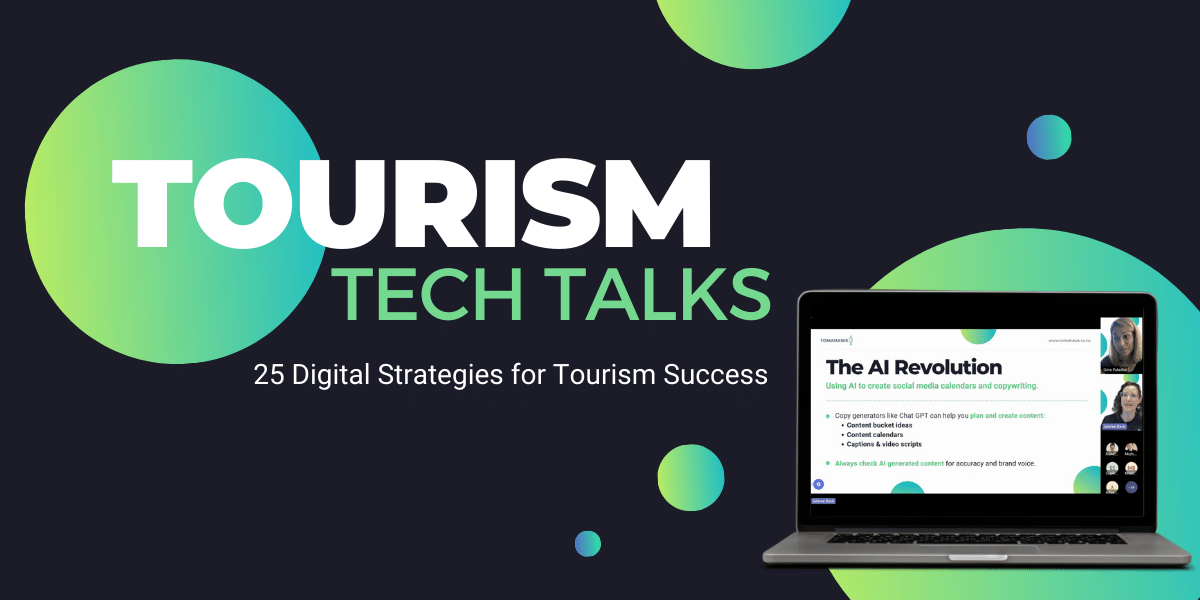 Digital marketing is an ever-evolving part of promoting your tourism business. With new tools and technologies being developed constantly it's vital to keep on top of the latest strategies available to you. That's why we continue to...