Category Archives:
Giving Back
By Tomahawk on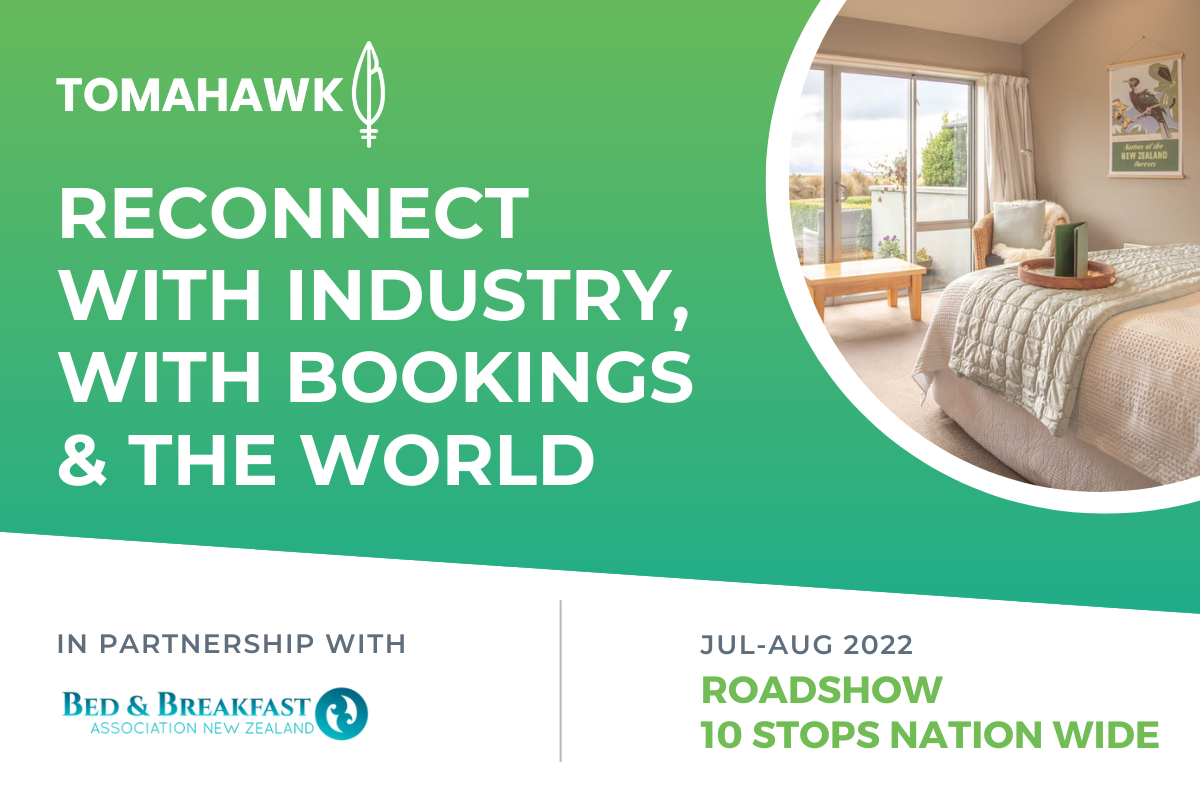 Tomahawk along with the Bed & Breakfast Association of NZ are hitting the road on a 10-stop series of workshops to help accommodation providers across New Zealand be best prepared for the new international traveller.
Hosted accommodation providers will have the opportunity to learn the latest digital marketing strategies and tools, with collaborative break-out sessions to further delve into topics with experts. To enhance the value of the workshops to attendees further, there will be updates provided from Tourism New Zealand and RTO's.
Donna Brooke, The President of the Bed & Breakfast Association of NZ says:
"Hosted accommodation businesses are a very niche part of the tourism sector. There are a lot of small businesses scattered throughout New Zealand providing...