Category Archives:
Website SEO
By Tomahawk on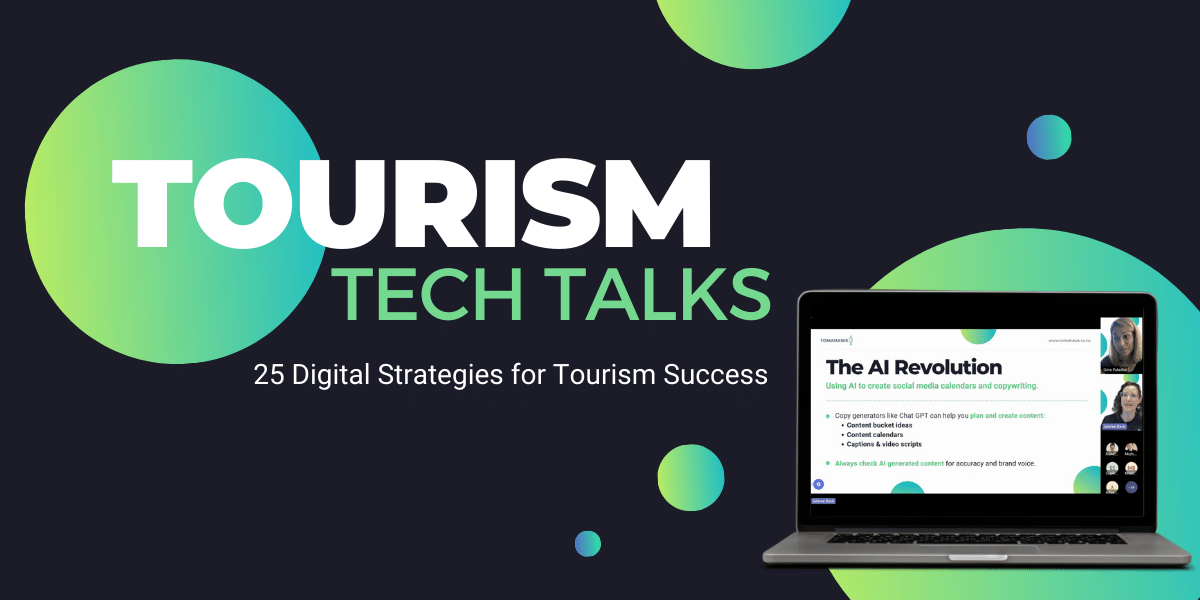 Digital marketing is an ever-evolving part of promoting your tourism business. With new tools and technologies being developed constantly it's vital to keep on top of the latest strategies available to you. That's why we continue to provide a wealth of content in the form of eBooks, articles, and webinars to assist with your learning journey!
Our Tourism Tech Talks series in 2023 delivered 5 digital marketing webinars with 5 strategies shared by subject experts in each. These 25 strategies are summarised below covering: Something New, Something Reliable, Something Underrated, Something DIY, and Something Trending. The five key digital marketing topics are:
Social Media Marketing for Tourism
Google Strategies for Tourism
Brand, Design & Storytelling
Technology &...