Although there's so much focus on digital media in contemporary advertising, beautifully designed collateral must not be overlooked.
For tourism businesses, nothing can replace the tactility of a stunning brochure, flyer or rack card featuring spectacular photos and your key messages.
As well as supporting your promotions, printed collateral can be distributed wherever your customers are; it gives them something physical to keep (or give to someone else) and becomes an important part of a well-balanced marketing campaign.
At Tomahawk, we can handle everything involved with creating your printed collateral, from copywriting, captivating designs, to imagery selection and photography.
We can also help with your business collateral like letterheads, business cards, stationery, signage and presentations, ensuring that everywhere and way you communicate is professional and in agreement with your brand ethos.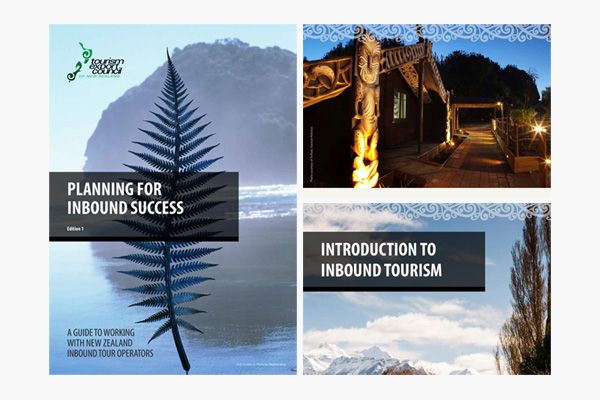 "It has been a fun and exciting journey to watch the new brand come to life. A special mention to Pallavi who worked tirelessly on the brand positioning and who understood our need to elevate our brand to encompass the luxury offering. If you are looking for a one stop shop where your developers and designers take a solid interest in delivering your goals and ensuring your expectations are met, then we can certainly recommend Tomahawk Tourism Marketing."
Ann Gregor Greene - On The Point Lake Rotorua