Brand, Design and Storytelling Strategies for Tourism
By Tomahawk on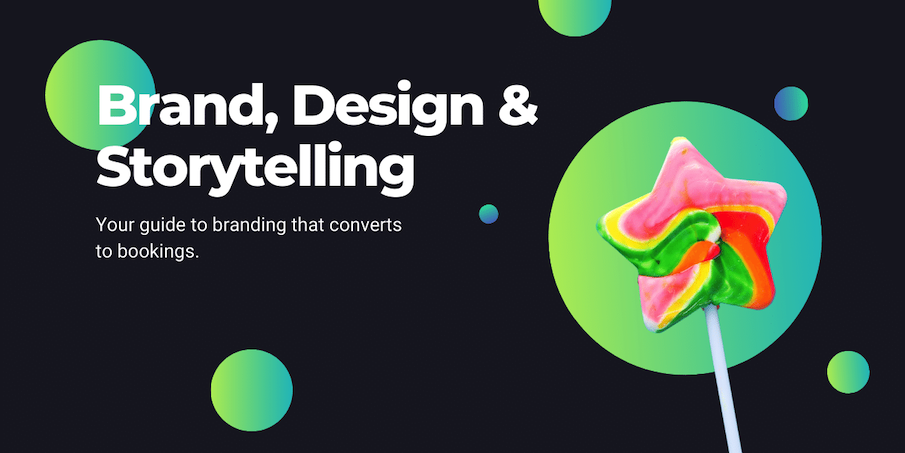 Tips to Inspire Potential Customers!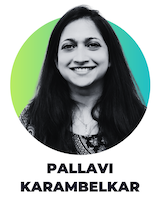 The visual appearance of your website and marketing collateral play a vital role in creating positive first impressions, enticing your target audience, and converting them to bookings. Your branding, design elements, and brand story all work together to showcase what your business offers.
In this article, we'll explore five tips recommended by our lead designer, Pallavi Karambelkar that will help support your visual branding, designs and storytelling. We also share a recording of our Tourism Tech Talks webinar hosted by Pallavi that covers these strategies along with additional questions from tourism businesses.
---
1. Something New: Horizontal Scrolling
Horizontal scrolling on a website is an emerging design feature that presents featured content with a horizontal scrolling action to view more, rather than the traditional vertical scrolling. We see this being used a lot on smartphone apps like Netflix, so with this familiarity, it is now becoming a new design feature for websites.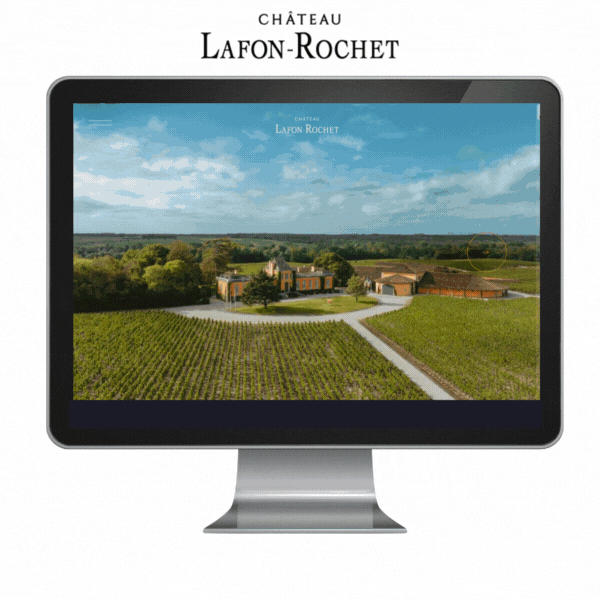 What we think
Overall we think this is a design feature to keep an eye on as it has great potential for tourism businesses to showcase your beautiful images and video, taking people on a journey to imagine them experiencing what you offer.
Unique & attractive - your website will stand out and be memorable for users
Magazine style - the content displayed can be a mix of big images, videos and text
Takes users on a journey - as they scroll through the content they learn more as you share your story
It's not asking for a new behaviour from the user - users still scroll vertically as normal but the content moves horizontally
Adventurous, goes beyond the safe option - as a new way to present content on a website it may surprise people, but if done well it will be worth it!
Choose it for the right style of content - not ideal for content that needs to be text heavy or say an ecommerce site but we think it is perfect to showcase the dream stage of travel to inspire travellers!
---
2. Something Reliable: Your Story
Every brand has a story! It is stories that people will remember rather than facts because they create connections, offer authenticity and build trust. Read the Tomahawk story.
Your brand story will share your WHY rather than your WHAT. Why did you start your business? What is your passion? What are your values? Share the same values and story consistently to avoid confusion.
Sharing of your brand story and values can be done by weaving them into all aspects of your communications - in your logo, on your website, in your "tone of voice", in your hashtags, how you respond to emails, and so on!
Craft your brand story in 4 steps
---
3. Something Underrated: Fonts
Fonts offer so much for brands but are often not mentioned. Each font has a personality and can evoke emotion and relatability. A good typography should almost seem invisible because they do a job at a subconscious level.
You should choose a font type that matches your brand personality, and it is quite common to use 2 complimentary font styles in your brand - for example, a serif font for headings and a highly legible sans serif font for body text.
Font categories

Font providers
There are now many font providers who you can source fonts from, both free and paid.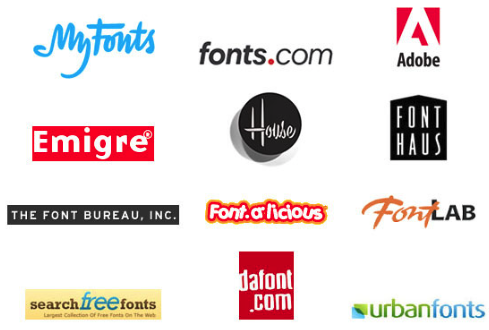 Font licensing
There are different types of licensing for fonts - open source, one-off payment, and subscriptions
When selecting a font do your research to check whether there is a requirement to purchase your font or not
Find out more in our Brand & Design eBooks!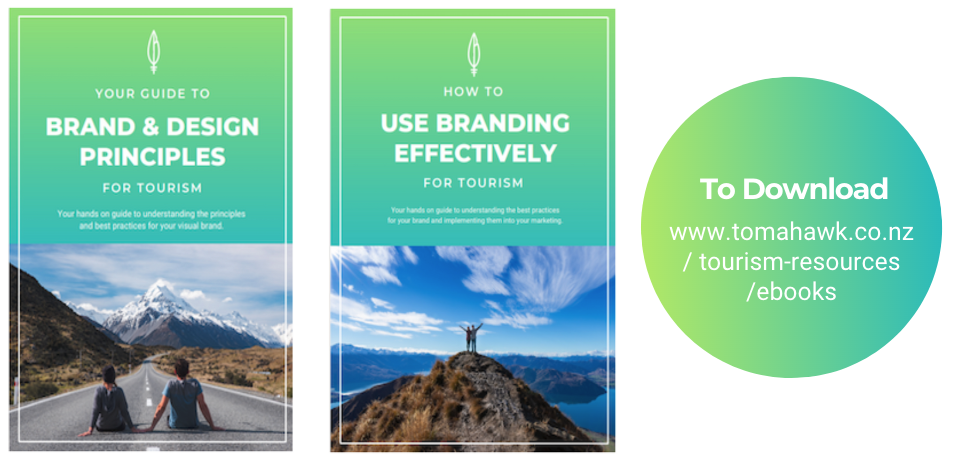 ---
4. Something DIY: Creating a Brand Kit in Canva
Canva is a popular DIY online tool for creating marketing collateral designs - anything from social media posts and reels to brochures and website graphics. There is a specific feature in Canva which allows you to set up your own "brand kit" so that you can then easily and consistently apply your branding across all of your designs.
A brand kit is essentially your set of "ingredients" in order to create a design including your brand logo, colours and fonts, like the example below. To view a demo on how to set up a brand kit in Canva, watch the webinar video from 40 minutes onwards. If you need some help with setting up your brand kit in Canva, have a look at our Brand Kit Package.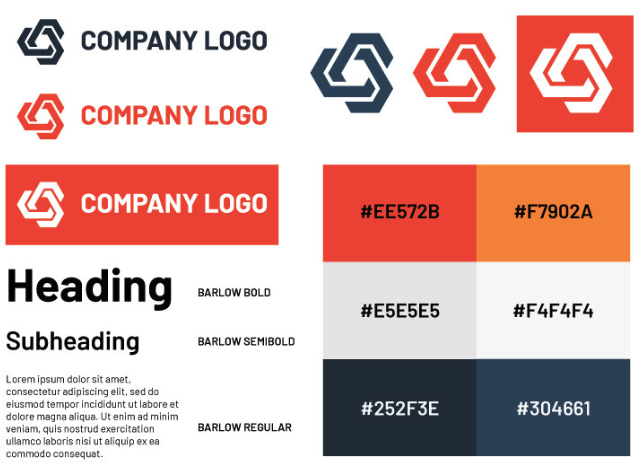 ---
5. Something Trending: Accessibility
Accessibility in the sense of user experience (UX) and user interface (UI) means a design is "inclusive" so that a broad range of people can use your content. Which means that people who are less able (whether it be temporary or permanent) are not disadvantaged when viewing your website.

People with poor eyesight or colour blindness for example, can find certain designs too challenging to view so designers need to use ''accessible" design principles taking in to account aspects like colour and contrast, spacing and size of fonts and buttons.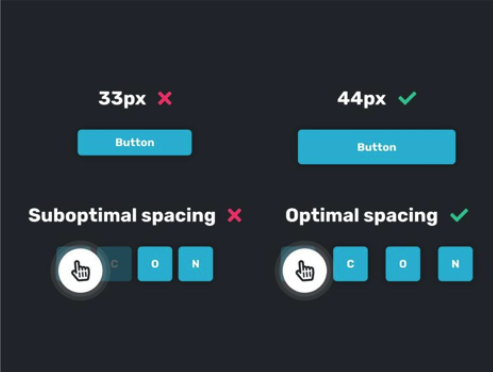 ---
Additional Resources
The webinar created questions from attendees about the branding and storytelling. Watch the video below and review these Q&A answers to learn more.
We offer a range of brand and design packages for tourism businesses catering to different needs and budgets!
Webinar Video
You'll find all of these strategies discussed on our Tourism Tech Talk webinar about Brand, Design & Storytelling. Pallavi and host Gina Paladini share these in detail along with tourism examples and answering questions from tourism businesses.
By Tomahawk |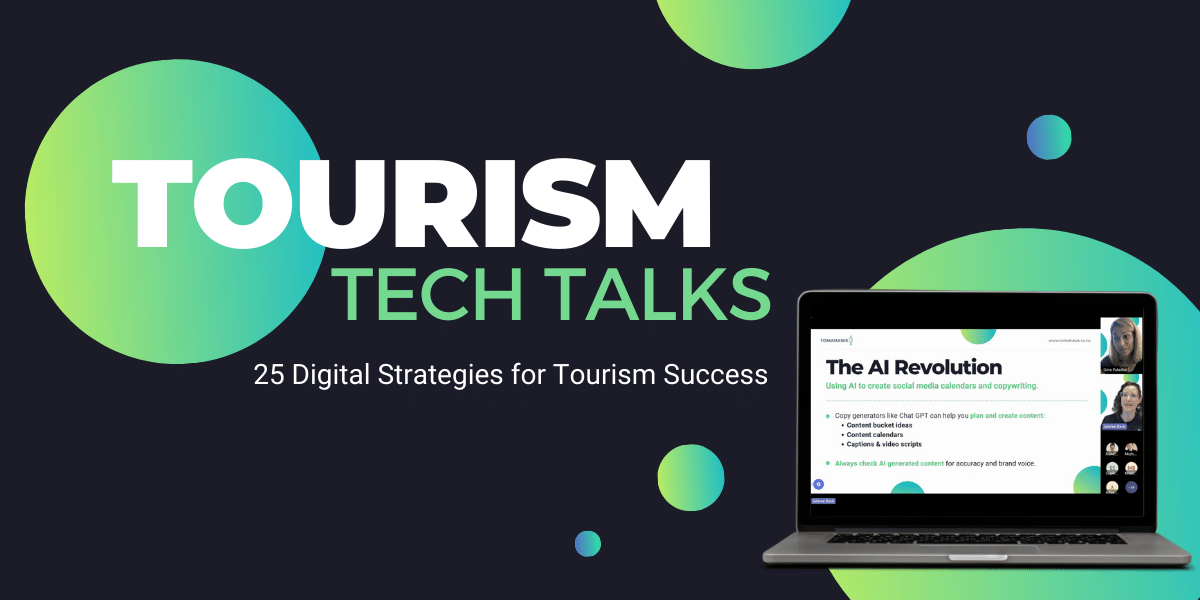 Digital marketing is an ever-evolving part of promoting your tourism business. With new tools and technologies being developed constantly it's vital to keep on top of the latest strategies available to you. That's why we continue to...
By Michelle Ackers |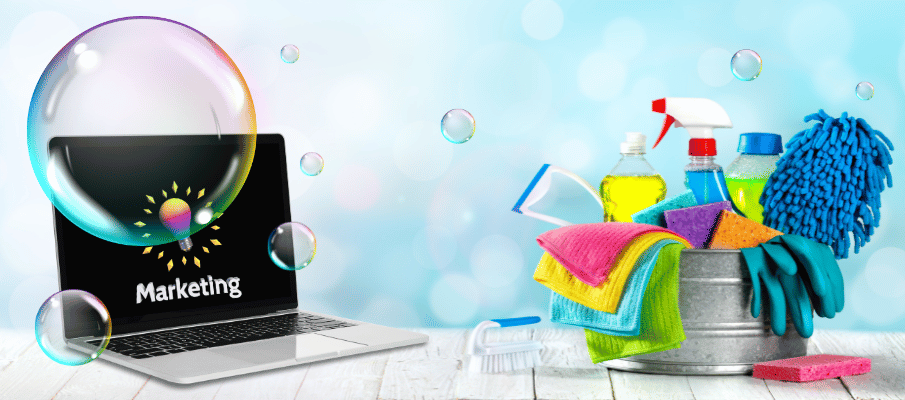 1. Refresh your Social Media Content & Calendar
Your social media platforms are a vital way engage with potential customers and broaden your reach to new audiences. The start of spring can mean a change in the tone and messaging...