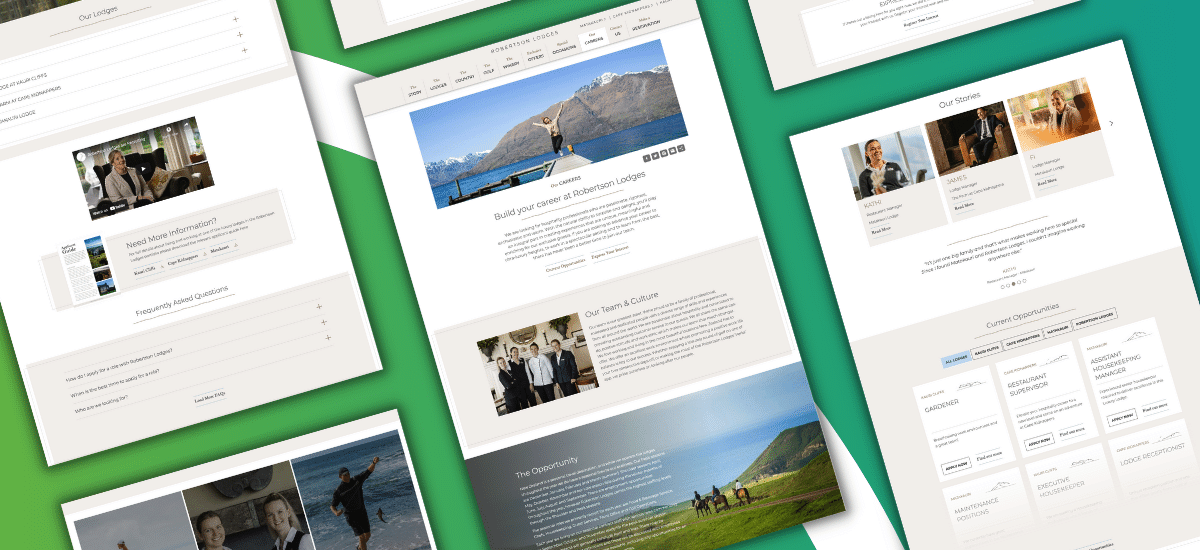 ?

?

Securing employees in a post-COVID world is challenging. Engaging well-targeted content, an accessible application process, and a paid campaign strategy has driven improvements to the Robertson Lodges w

?

ebsite Careers page.

?
The Client
Robertson Lodges operate 3 luxury lodges and golf courses in New Zealand: Kauri Cliffs, Cape Kidnappers, and Matakauri.
We have partnered with the Robertson Lodges team to deliver their websites and all facets of their digital marketing campaigns.
A successful example is a recent Careers Campaign needed to re-build their teams post-covid, and to attract the right people to deliver exclusive experiences in their spectacular settings.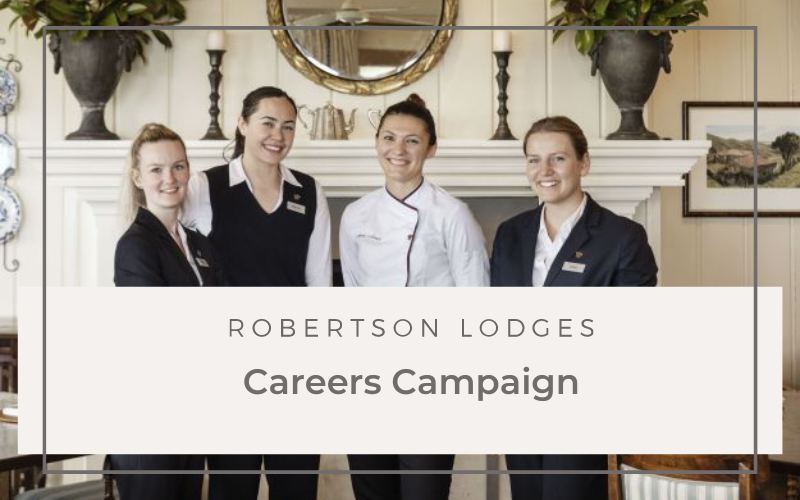 ?

?

?

?

?

The Challenge

With a previously outdated careers page, the main goal was to persuade those looking for hospitality roles or to work abroad in New Zealand to consider a role with Robertson Lodges.

The careers section needs to:
Inspire and give valuable information to interested applicants
Give the ability to apply for a specific role
Share current team member stories
Answer typical applicant questions
Another goal was to increase the visitation to the page, targeting the right people who are seeking new opportunities.????
The Solution
???To meet their goals we:
Redeveloped the careers page and modules to make it more engaging and user-friendly to apply and download applicant information guides
Improved navigation and call-to-action buttons guiding visitors on a logical flow to ap

?

?

ply for a role
Added an informative set of FAQs to help answer typical applicant questions

?

?

?

?

?

?

?

?

Aligned the content to the expectations of working for a leading New Zealand luxury lodge
Supported the strategy with a Paid Search and Paid Social Ad campaign

?

?

?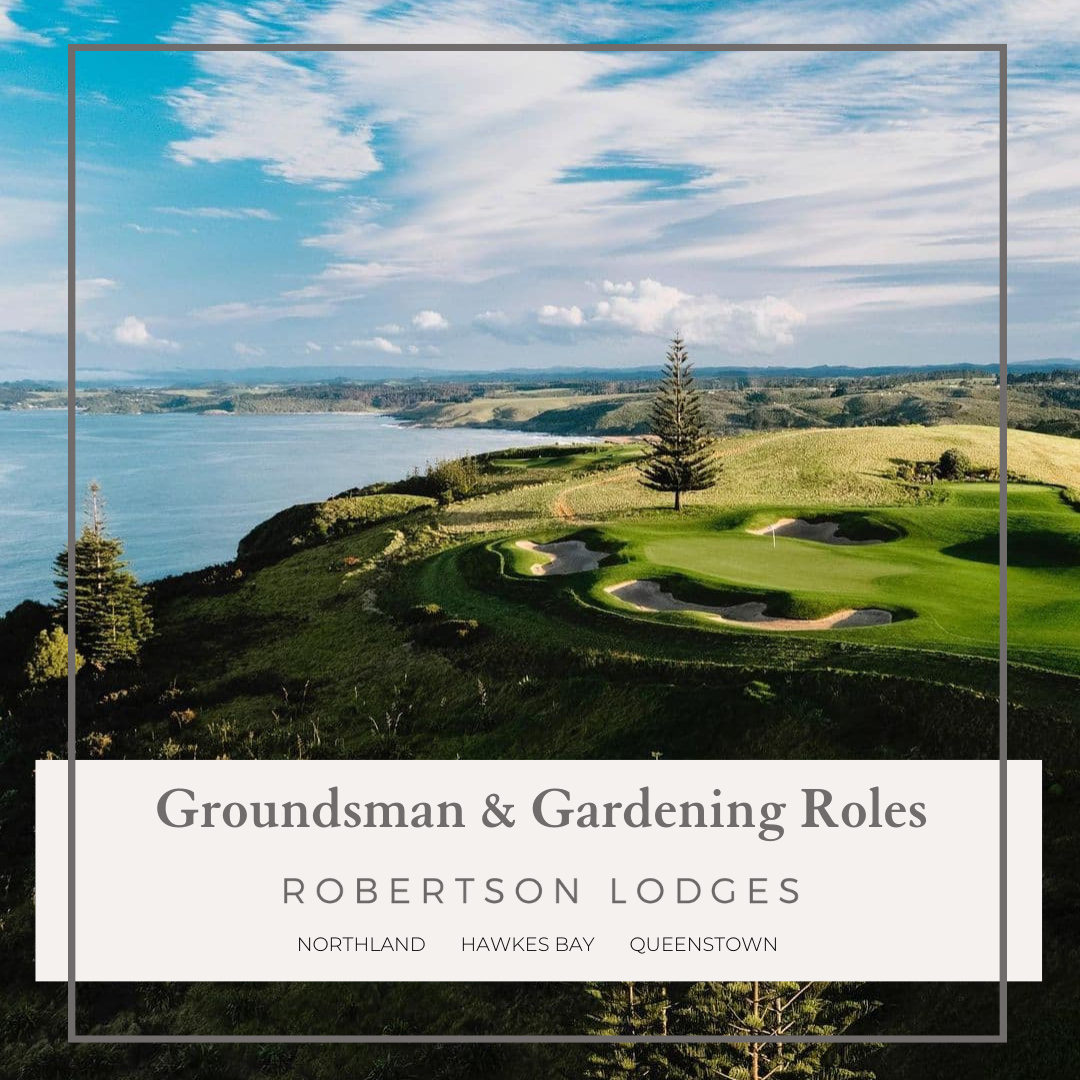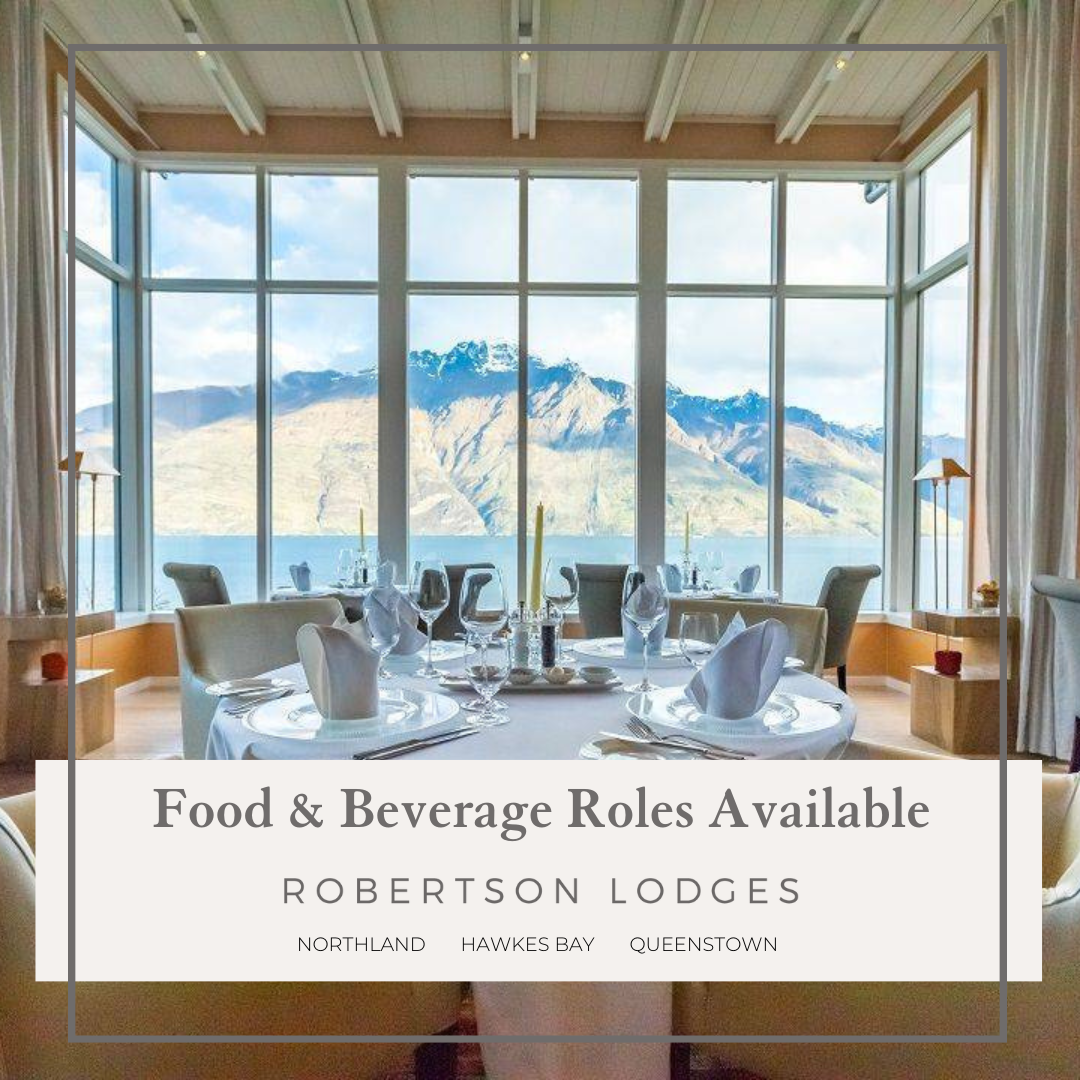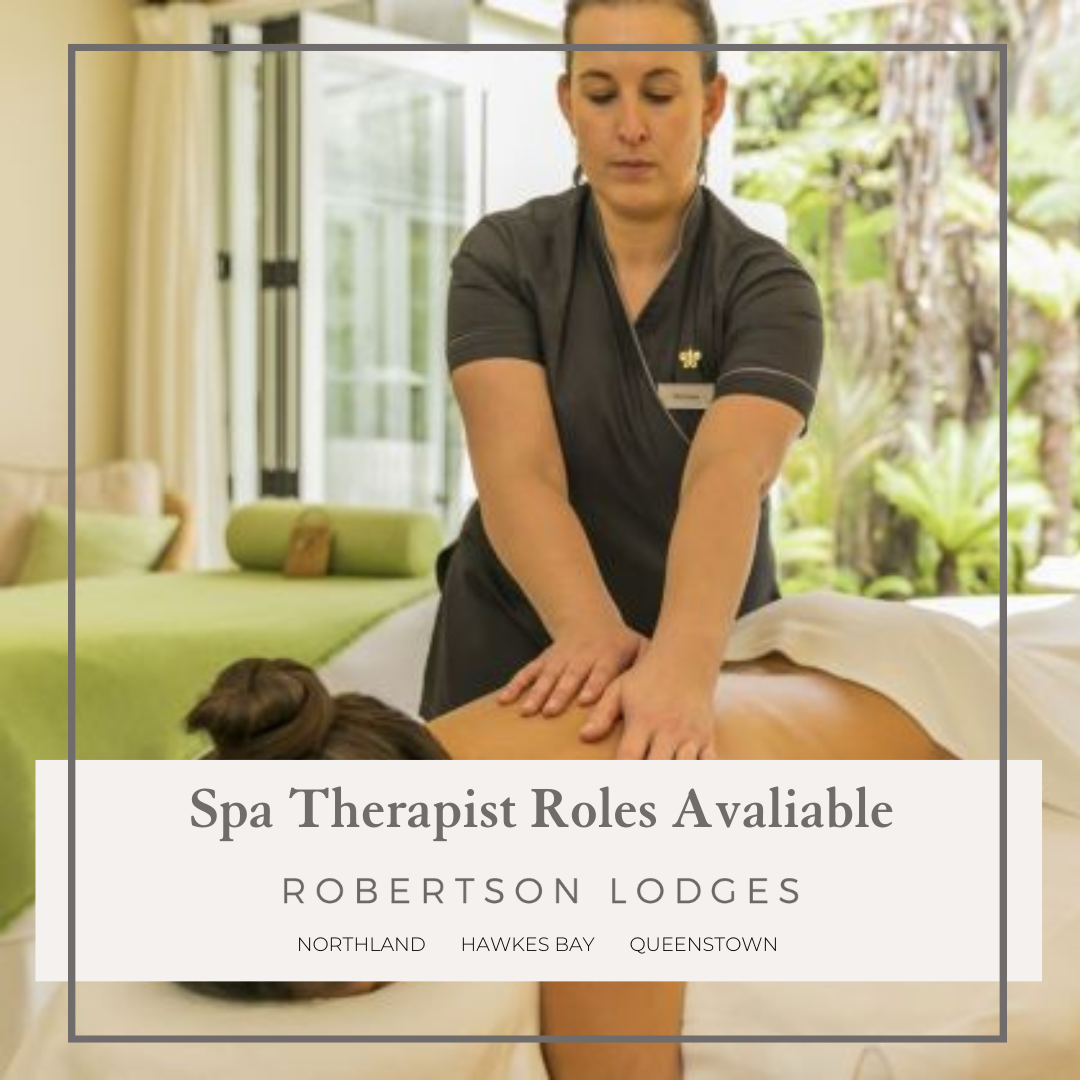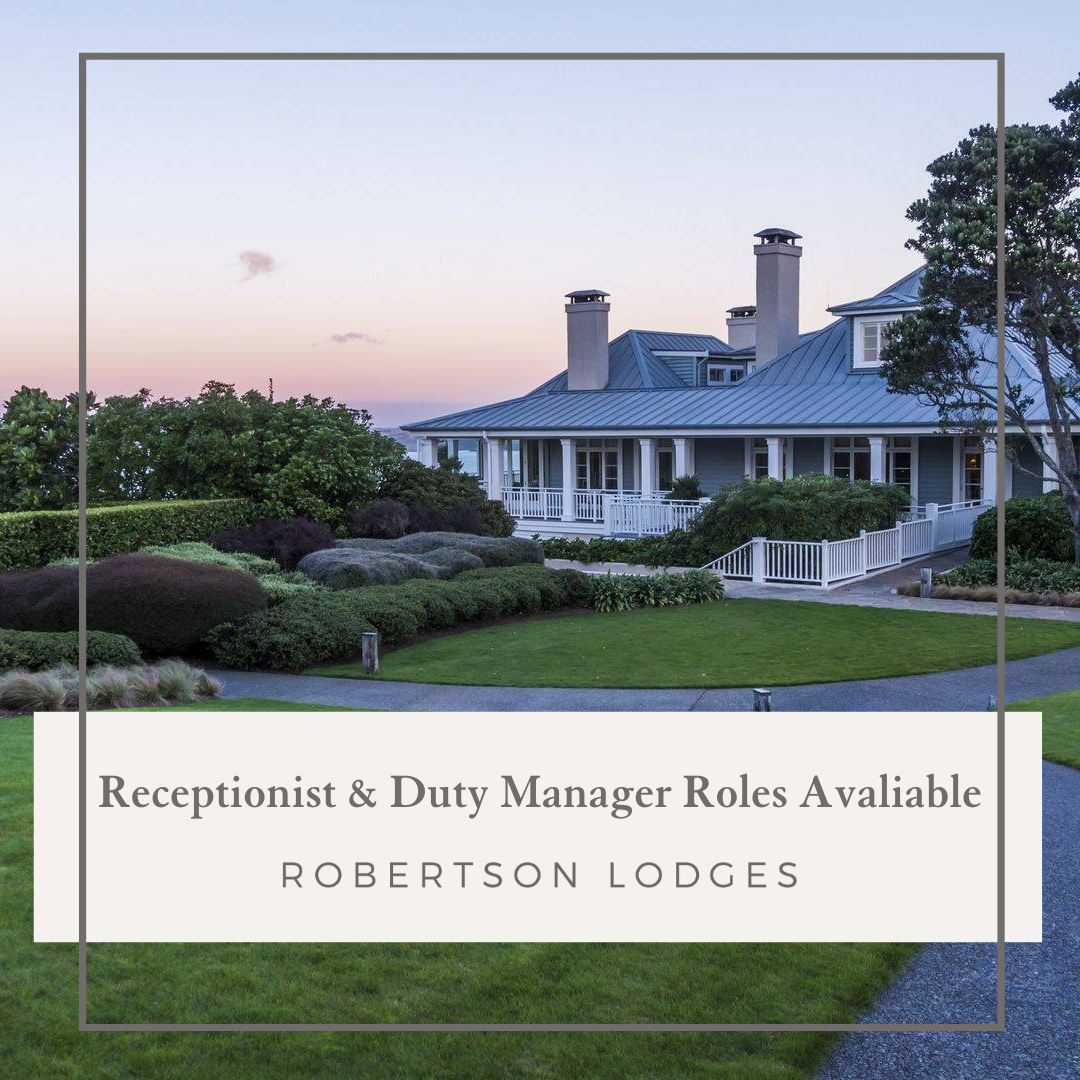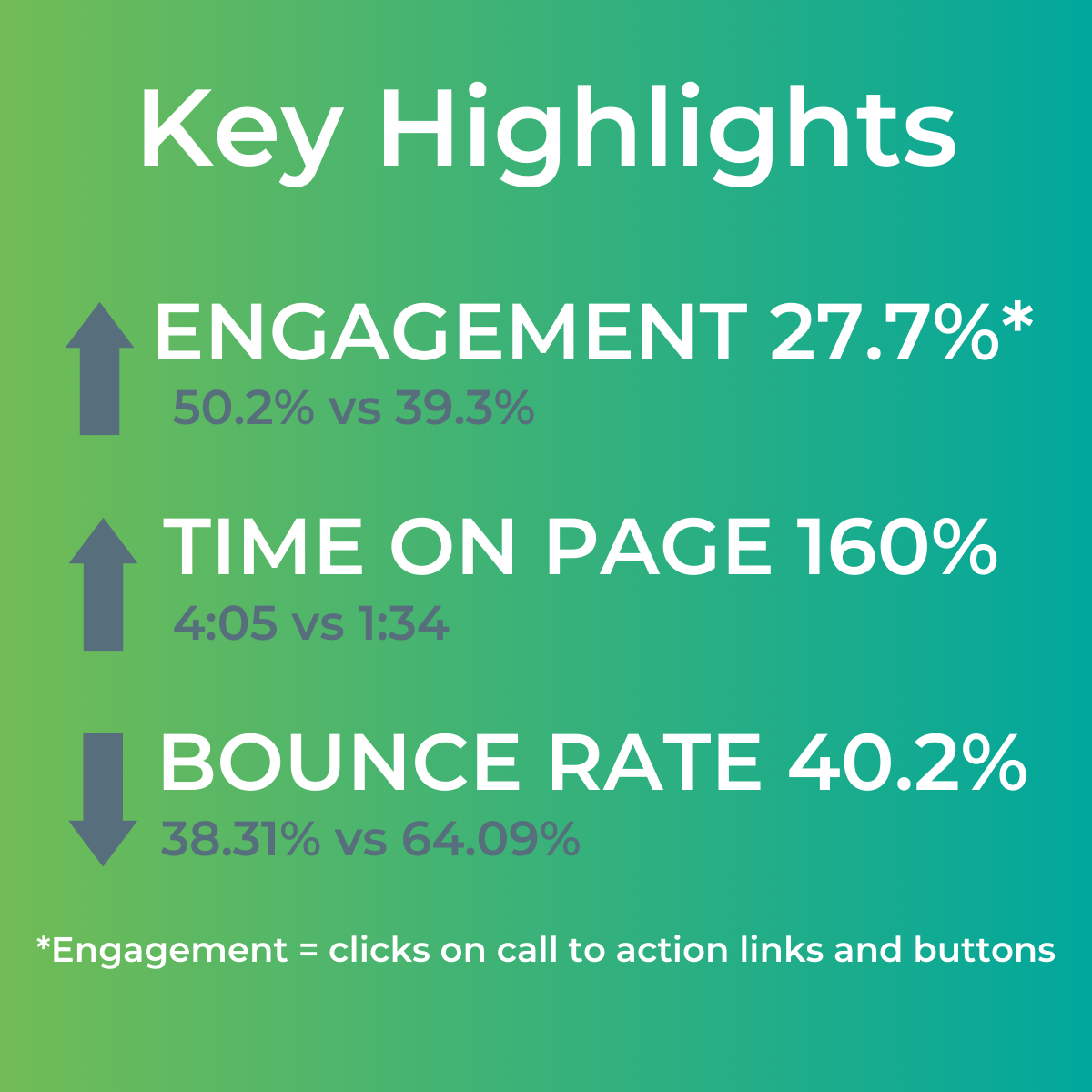 The Results
Our team is proud to share Impressive results that were seen extremely quickly within 2 weeks of the updated Careers section launch.
Key metrics all improved considerably compared to pre-launch analytics.
This "engagement on page" with clicks on the call to action buttons and links increased nearly 28%
The 160% increase in "time on page" indicates how much more engaging people are finding the content

The "Bounce rate" declined by 40% to a low 38.31% showing the great improvement in engagement of visitors
The success of this project has showcased how re-evaluating, updating and optimising content to be more emotive, appealing, and structured, can lead to significant lifts in key metrics and user engagement.