The New Zealand Earthquake and the Important Role of Social Media
By Tomahawk on
The earthquake that shook New Zealand just after midnight on Monday, 14 Nov 2016. has been reclassified from a 7.4 to a 7.8-magnitude. The epicenter was traced to the coastal community of Kaikoura northeast of Christchurch. The quake triggered a tsunami measuring 2.49 meters above the usual tide level and sent aftershocks felt across the country.
Roads have been damaged, a huge landslide is currently blocking the road from Christchurch to Kaikoura. The roads from Kaikoura to Hanmer Springs and Kaikoura to Blenheim are impassable. The bridge crossing Waiau River in Christchurch has been affected by land slip and has caused infrastructure disruption. Schools in the immediate area are closed and damage assessment is on-going.
This has brought back memories of the devastating 6.3-magnitude earthquake that rocked Christchurch in 2011 killing 185 people and injuring thousands – making it all the more difficult to deal with.
By now, everybody you know in and outside of New Zealand – no matter how far from the epicenter -- has probably heard of what has happened. What surprised us the most is the speed at which news travelled, thanks to social media. Affected residents of posting pictures of how the earthquake has affected their homes and immediate surroundings.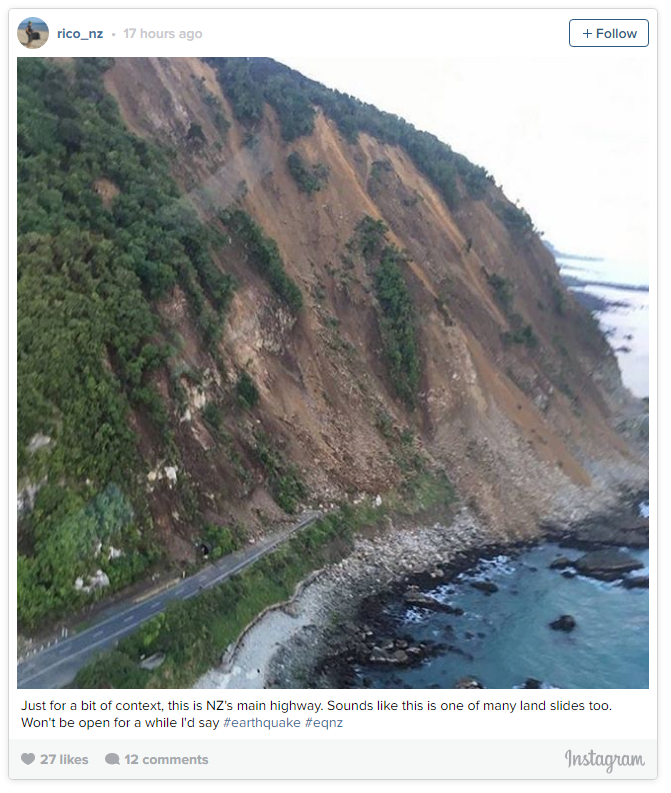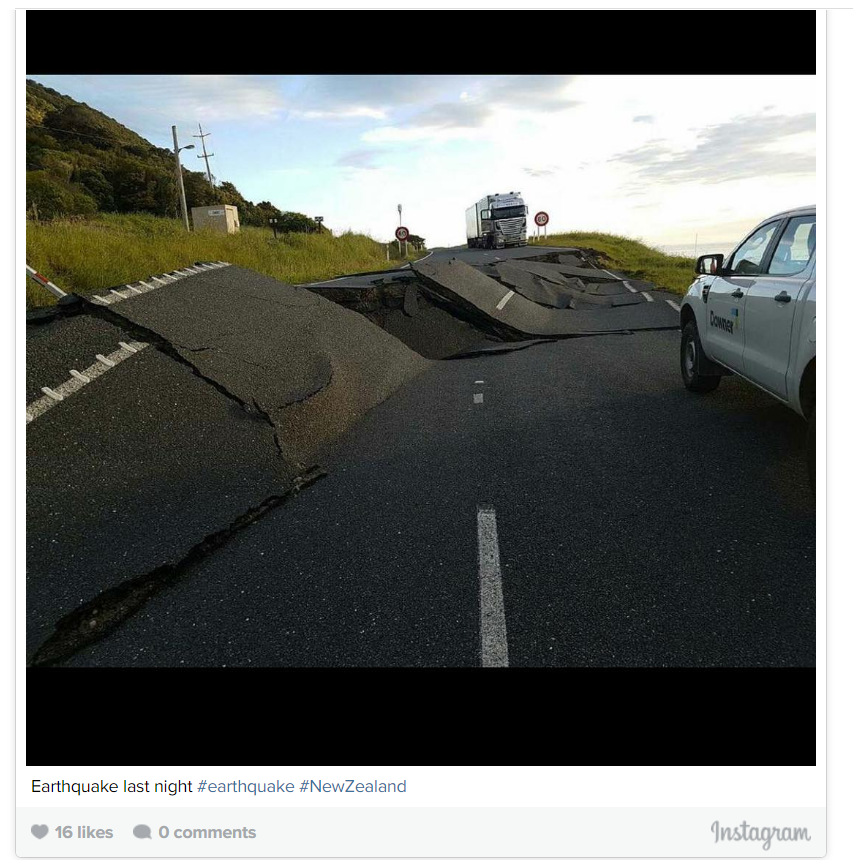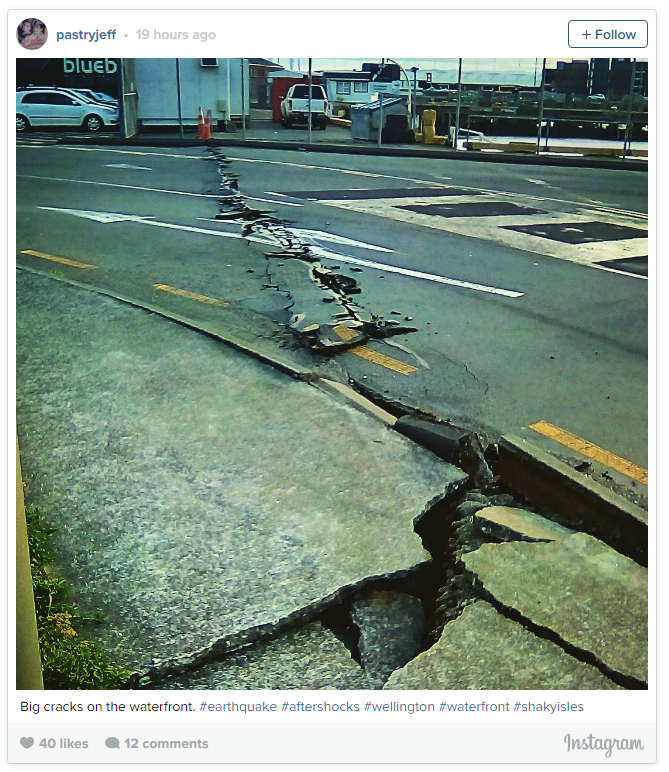 Those in other places within New Zealand have posted reassuring messages that they a bit shaken by the events, but are doing fine. While the spread of images and images on social media may not substitute actual damage assessment, it gives those with friends and families in the affected areas peace of mind that their loved ones are surviving this calamity.
Another amazing way we've seen social media being used in the midst of this tragedy is by government agencies. Marlborough Government Emergency Services is using it to warn residents of a breach on the Clarence River dam.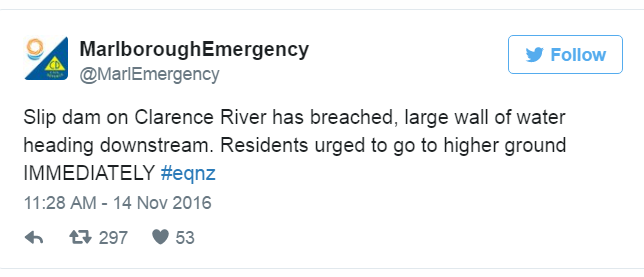 New Zealand Civil Defence is using it to send out safety messages to the public: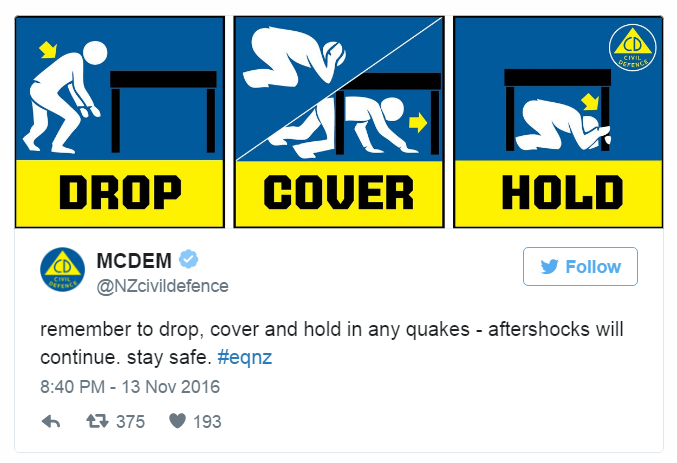 The role of social media has greatly evolved over the last couple of years as a major source of information for calamity-struck areas and more recently even for disaster relief. The efficiency and effectivity of social media as a communications channel was witnessed during the Haiti (2010) and Nepal (2015) earthquakes.
Even social media giant Facebook has risen to the occasion offering a way to connect with friends and loved ones during a disaster with Safety Check.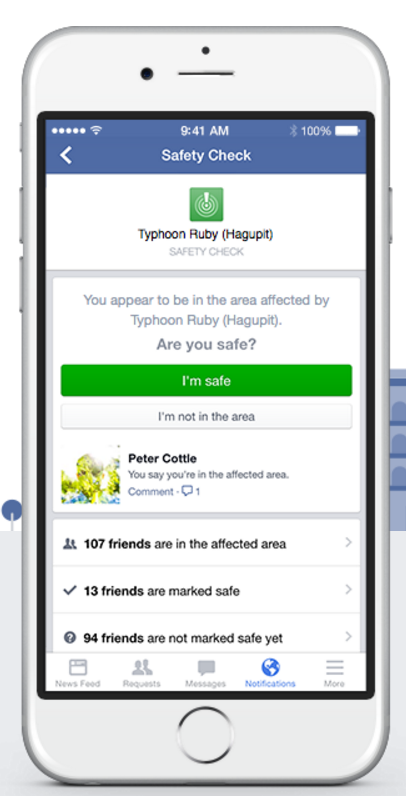 If it looks like the user may be near a major crisis, Facebook asks if he/she is safe. The user can then click or tap the "I'm Safe" button to let friends and loved ones know right away of their status. Users can also use it to check on a list of friends who may be affected by the disaster.
More than just a communication channel to relay status, social media has also been a big help to the victims of these major disasters. The outpouring of support and concern from across the globe have been overwhelming. Knowing that you are not alone in your time of need and someone you don't even know from as far away as Canada or the United States sending messages of hope can make a world of difference.
By Tomahawk |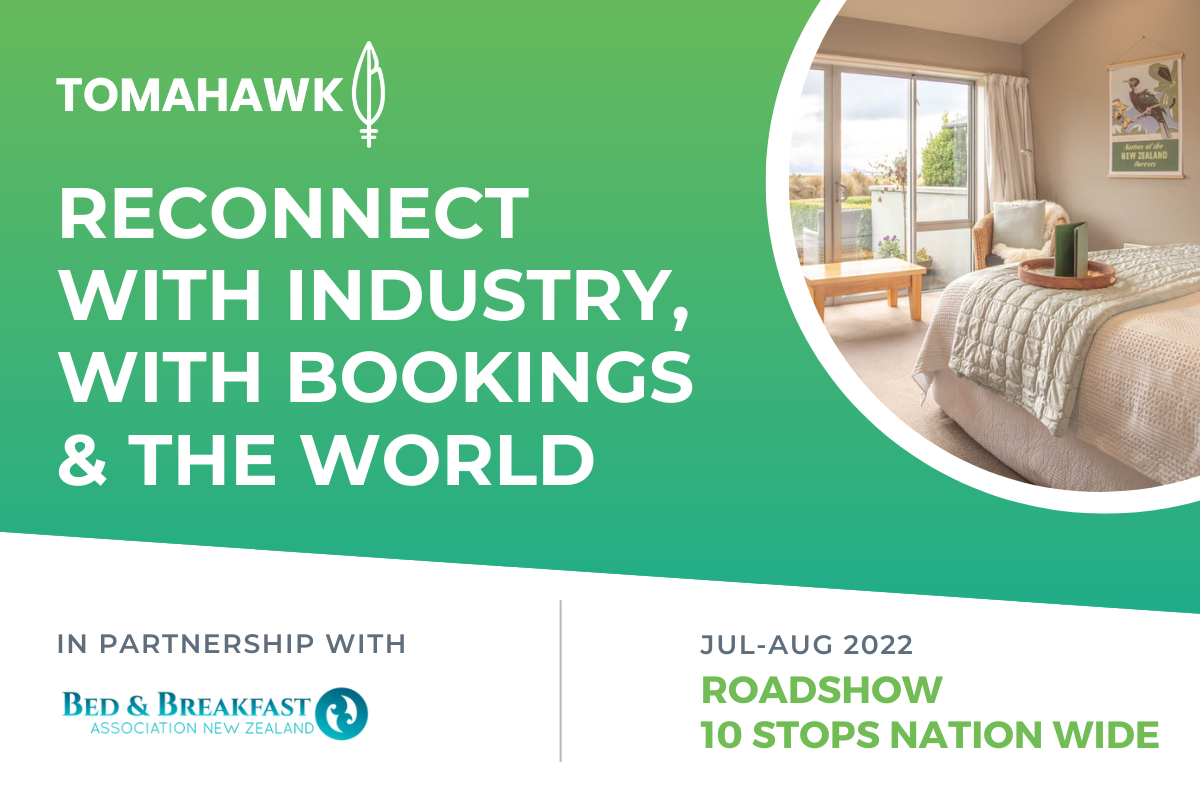 Tomahawk along with the Bed & Breakfast Association of NZ are hitting the road on a 10-stop series of workshops to help accommodation providers across New Zealand be best prepared for the new international traveller.
Hosted...
By Tomahawk |
MEDIA RELEASE
Friday 31 July 2020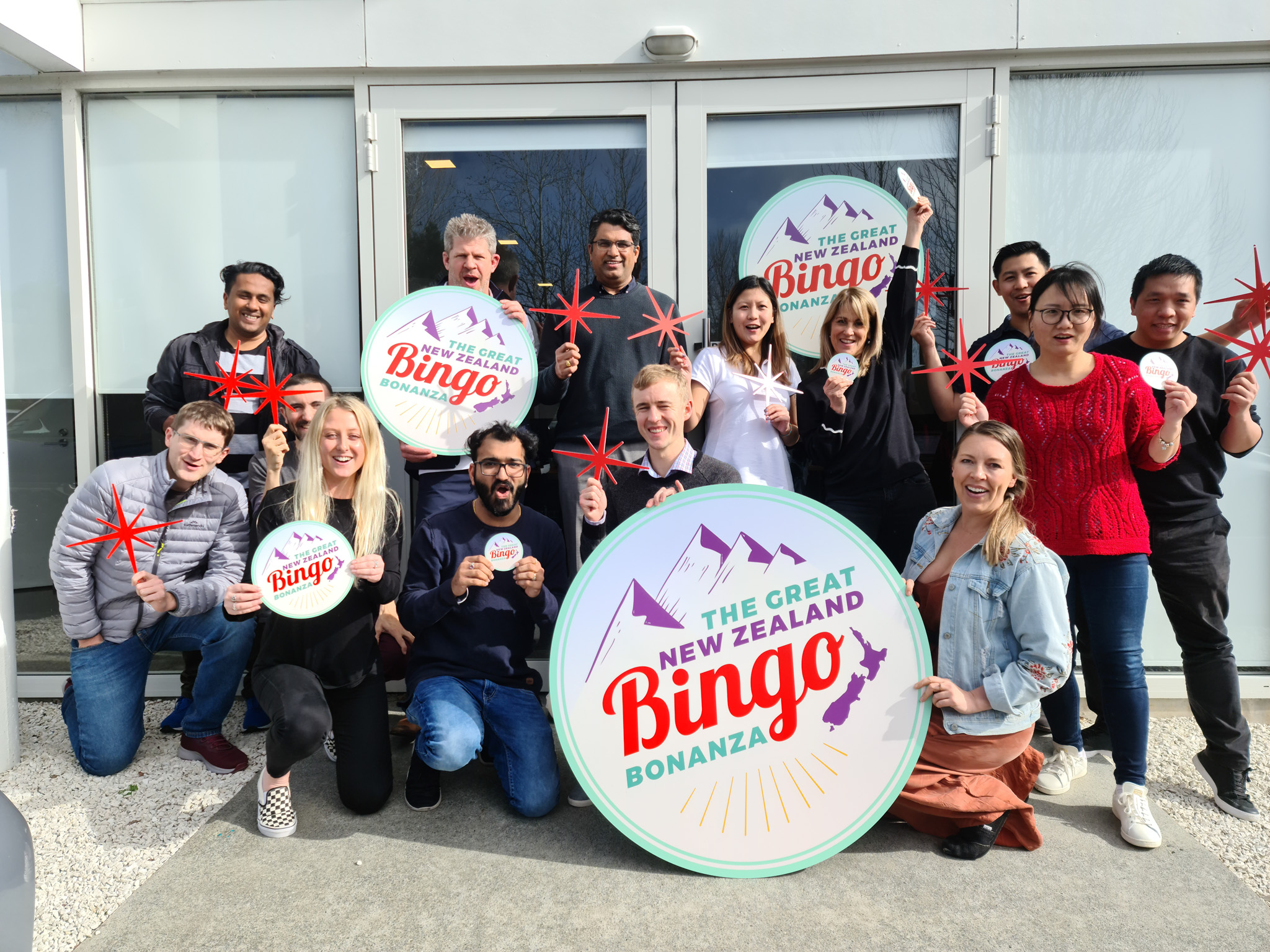 Auckland-based tourism marketing company Tomahawk is preparing to launch in September an exciting new platform that will activate and reward kiwi travellers.
The initiative, 'The Great New...