Refunds allow guests to book with confidence—but wreak havoc on your bank account and cash flow.
With unpredictable travel restrictions and changing personal circumstances resulting in more guest cancellations than ever before, our Refundable Bookings System can offer peace of mind for both you and your guests.
Refundable bookings give your guests the option of recovering booking costs and deposits for an incredible range of personal circumstances, including some related to COVID-19 Infection.
If a guest cancels their booking because of an unforeseen reason, they receive a refund, and you retain any funds already paid.
It's a win-win.
Benefits for you:
A lucrative new income stream.
Increased bookings due to increased purchasing confidence for guests.
Less unexpected blows to your bottom line.
More reliable cash flow forecasting.
No additional administrative burden– all refunds and handling are administered by Protect Group.
Benefits for your guests:
Quick & direct refunds within 72 hours.
100% of the transaction is refunded to each guest (incl fees and extras).
A wide variety of common cancellation circumstances are covered.
Confidence when making bookings in advance.
To learn more about Refundable Bookings Get in Touch

?
How it works:
Accommodation Providers:
Solution One: Sign up for Resbook and you can choose one of the two options below:

Solution Two: Already have a booking engine for your accommodation? Contact us to discuss options.
Other Tourism Providers:
Contact us to discuss how we can make it easy for you to protect your customers and your booking payments.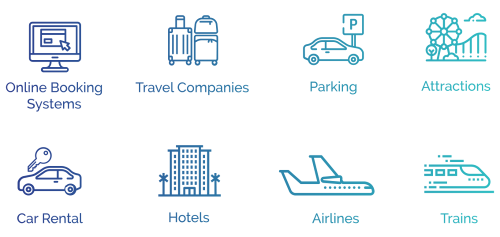 The Refund Process:
If a guest can no longer proceed with their stay due to a personal circumstance, they can apply for a quick refund of 100% of their transaction value, including booking fees and any extras. At the same time, you keep any payments already made. The administrators of the service, Protect Group process all refund applications within 48 hours.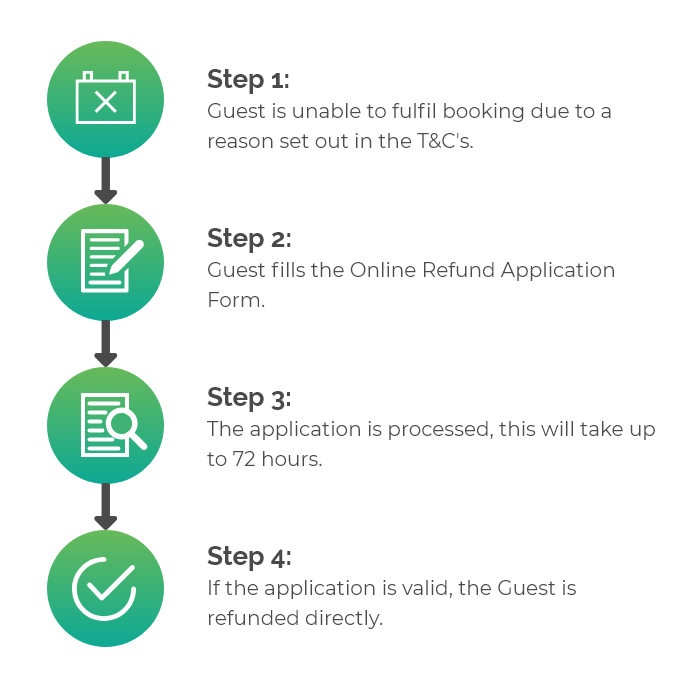 Contact us to find out more about Refundable Bookings