ResBook is our easy-to-use, cloud based reservation management system designed specifically for boutique accommodation providers and property managers across the world. It will help simplify, streamline and increase your bookings online.
Although created way back in 2002 (in a somewhat cold and converted garage!), ResBook is supported by a multi-talented, dedicated team who help service the 600+ accommodation properties who use it. This team continue to add to its many great features, including but not limited to…
An integrated Channel Manager to ensure all of your bookings are up-to-date across online travel agents such as Booking.com
Integration with Xero, MailChimp, Wherewolf, and DPS Payment Gateway for seamless connectivity
Housekeeping and cleaning schedules
A CRM system with customisable contact types and permissions
The ability to send guests quotes with multiple options to book instantly
Responsive booking calendar for your website
Extensive reporting functionality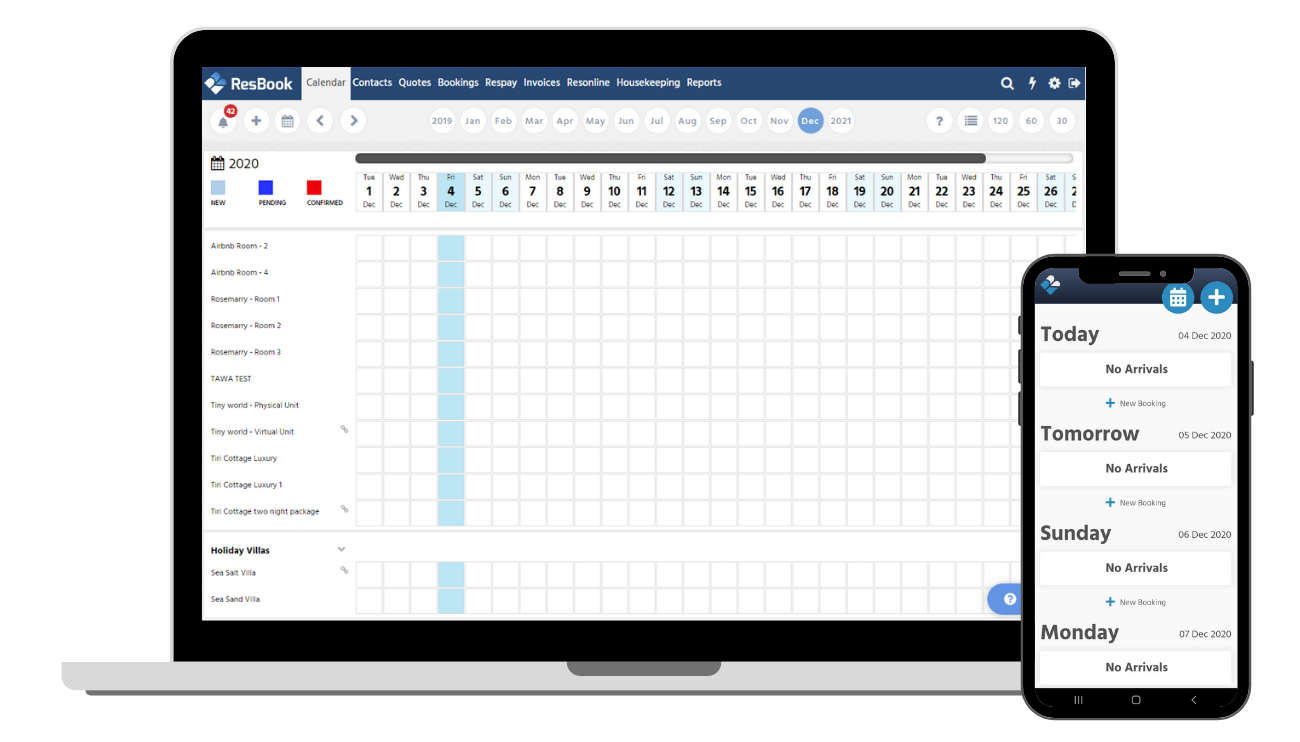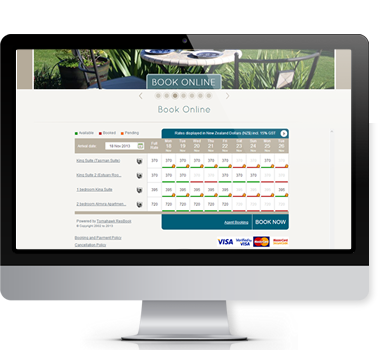 "We are most impressed, thank you! Our website bookings have certainly increased with ResBook in the past few months which is SO exciting and now with your ResBook mobile booking site we should get even more!"
Lyn, Breakwater Motel