??ResBook is our easy-to-use, cloud based reservation management system designed specifically for boutique accommodation providers and property managers across the world. It will help simplify, streamline and increase your bookings online.
ResBook was created in 2002 as New Zealand's first Property Management System and Booking Engine. It is supported by a dedicated team who service a diverse style of accommodation providers from B&Bs, Luxury Lodges, Resorts and Vacation Home Managers.??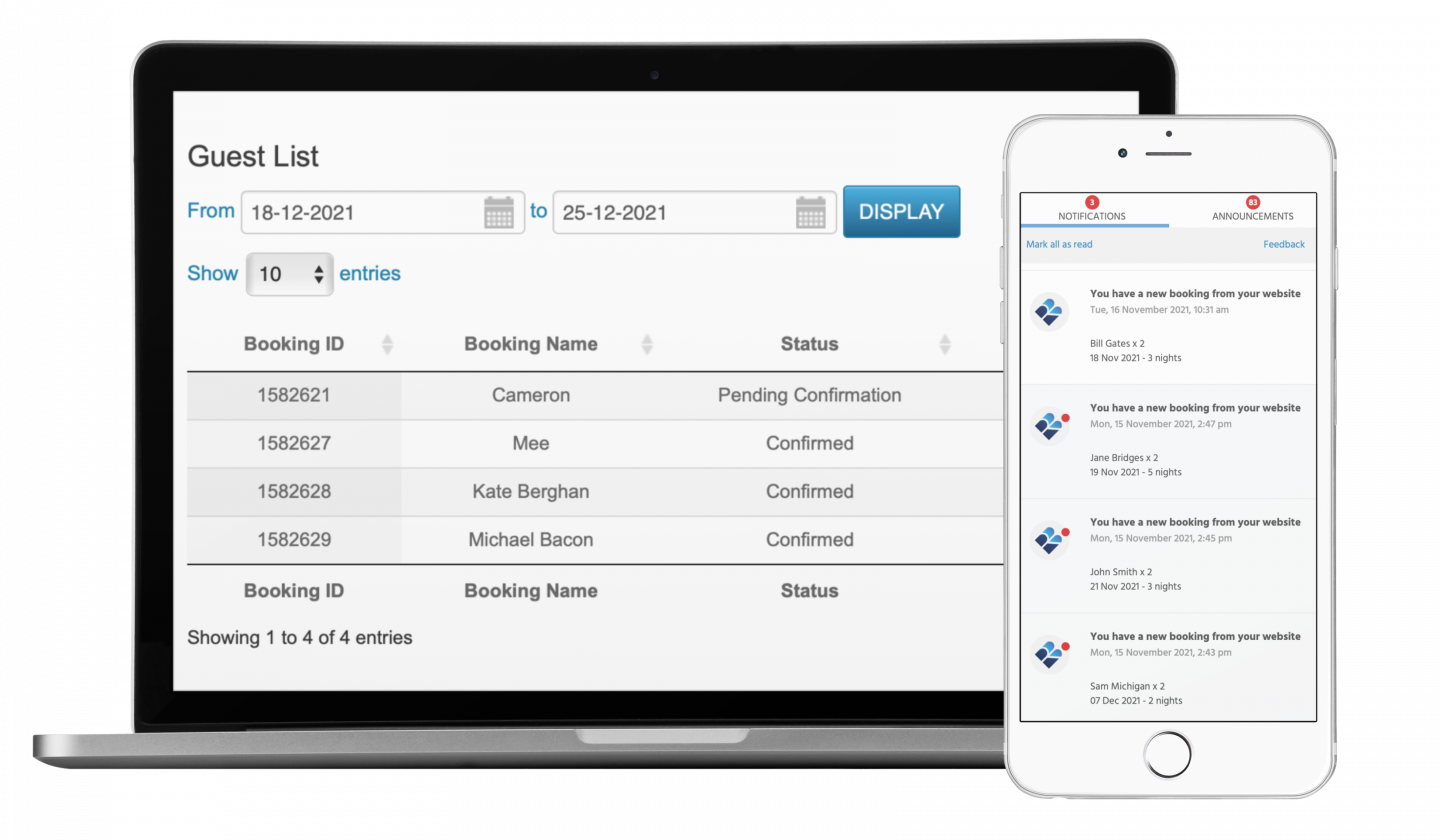 ?The team are always developing and evolving the system based on customer feedback, current trends and innovating new ways to make life easier for both travellers and accommodation providers. Features include:
An integrated Channel Manager to ensure all of your bookings are up-to-date across online travel agents such as Booking.com
Integration with Xero, MailChimp, Wherewolf, and DPS Payment Gateway for seamless connectivity
Housekeeping and cleaning schedules
A CRM system with customisable contact types and permissions
The ability to send guests quotes with multiple options to book instantly
Responsive booking calendar for your website
Extensive reporting functionality

?

"Resbook is easy to use once you get used to it and Marie is always the friendly person at the end of an email or phone call… esp Fridays when I am in a panic. I love that she often chooses to phone to explain things. She is a star!!"
Joanne, Takatu Lodge
"We surveyed the world's property management vendors and were delighted to find Tomahawk, an experienced, energetic and innovative service provider right here in New Zealand. We consider Tomahawk an integral partner for the building of our holiday home management & accommodation service."
Jarrod Buchanan, Holiday Nelson
"We are most impressed, thank you! Our website bookings have certainly increased with ResBook in the past few months which is SO exciting and now with your ResBook mobile booking site we should get even more!"
Lyn, Breakwater Motel