There's a new kid on the block of Social Media which lets you connect with your audiences in the most visual way yet.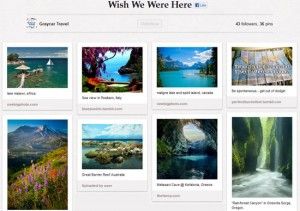 When marketing a tourism business, when it comes to piquing the interest of a potential guest or customer, the visual will always work better than the verbal. This is why the new Social Media site, Pinterest, should be of interest to you.
With Pinterest, you can organise images on your own online inspiration board, or pinboard - then engage with your social networks, link back to your website and let people share your images with the world.
Pinterest offers many creative marketing opportunities for your Tourism Business. You can showcase the various details or experiences your accommodation or activity offers in a visually arresting way. Using photos,...