By Tomahawk on
Instagram is widely used by tourism businesses to feature visual content (both images and short-form video) as a key social media marketing platform. It's also an effective channel for paid ad strategies to target your specified audiences.
Given the focus on visual media for this platform it is important to know the best image & video sizes and orientations for your posts to stand out, particularly on mobile format, and avoid images displaying cropped in either your feed or profile page.
Bookmark this page to refer back to or click on the image below to save it on your desktop. Keep reading for full details on all the different image options and sizes in more detail!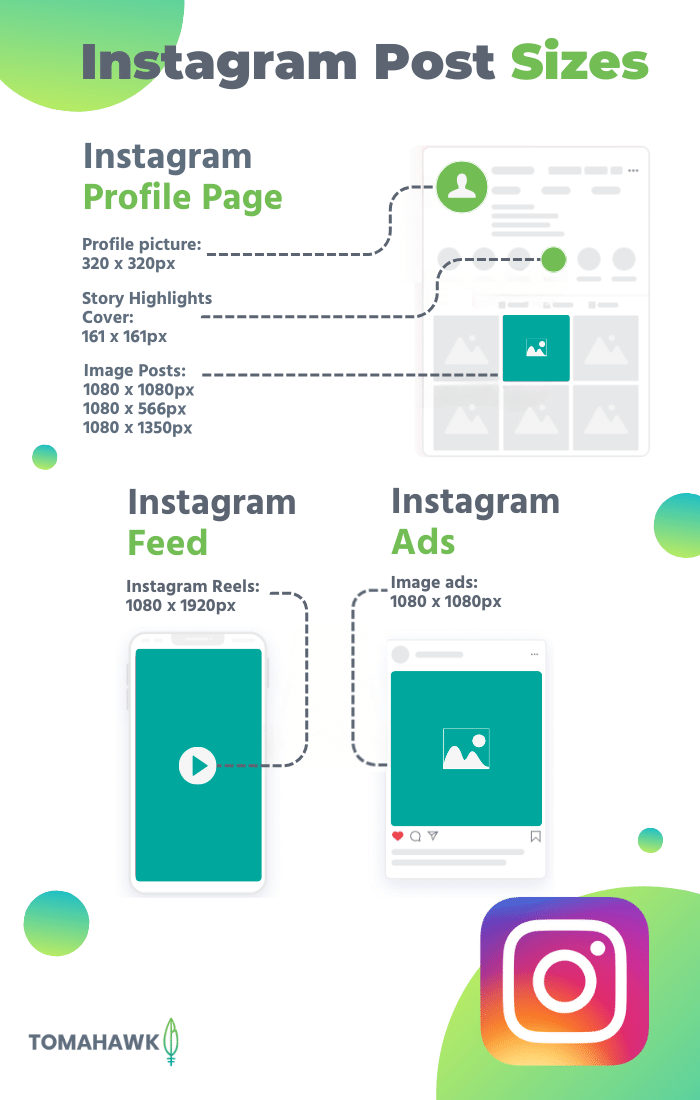 Instagram Profile
All profile pictures on Instagram are automatically cropped to display at 110 x 110...