Online VS Offline Purchase Patterns
In a recent report, Google ventured outside of their current online domain and did a study to compare online travel purchase patterns to offline travel purchase patterns. The number of similarities between the two types of buyers provides compelling information that every tourism business owner should know.
Getting right to one of the most amazing facts derived from the study: 90% of both online bookers and offline bookers do their research online. You read that right, 90% of travellers do their research online before booking whether they purchase online or walk into an agency to book in person. Understanding the full value of a travel business's online presence has never been demonstrated so definitively.
Research starts on average 70 days prior to purchase. Both types of buyers use search engines to do most of their research. Naturally, the time spent searching and number of sites visited do vary, as these averages below demonstrate.
Online Buyers:
Number of search sessions - 16.7
Overall time spent - 129 minutes
Number of sites visited - 32.5
Offline Buyers:
Number of search sessions - 11.9
Overall time spent - 94 minutes
Number of sites visited - 22.5
Offline Bookers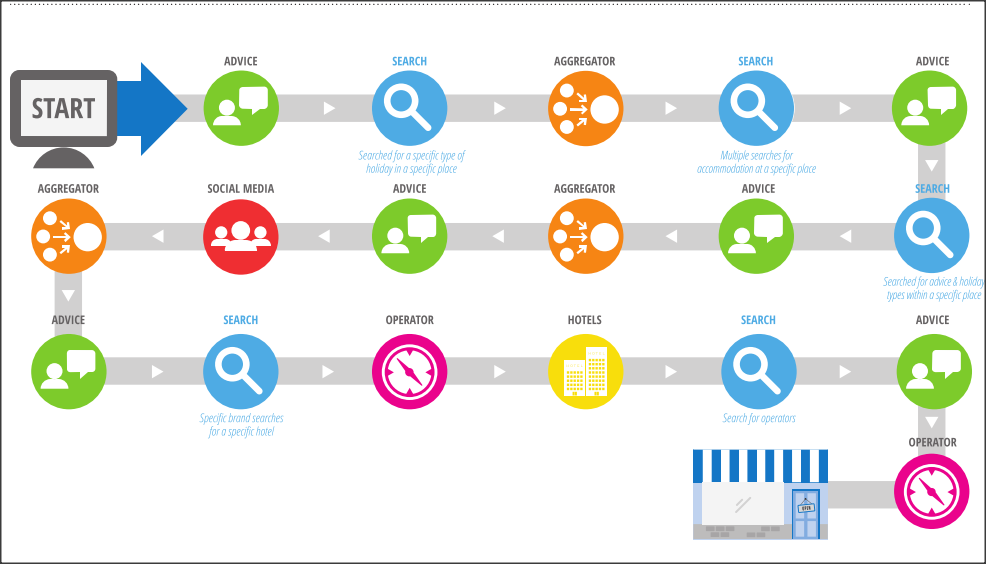 Google's Sun, Sea, Sand and Search Report Oct 2013
Looking at the demographic differences between the two types of bookers;
42% of the online bookers are under the age of 34 whereas,
85% of offline buyers are over 34 with nearly half (48%) having children and being retired (48%).
Travel agents are still the preferred channel for offline bookers seeking packaged tours. No real surprises in those numbers. But what is most surprising is that travel research on mobile phones is growing 66% year on year. Google claims this to be the number one take away from the study; "More than ever, travel related businesses need to be accessible on whatever screens consumers are using".
Online Bookers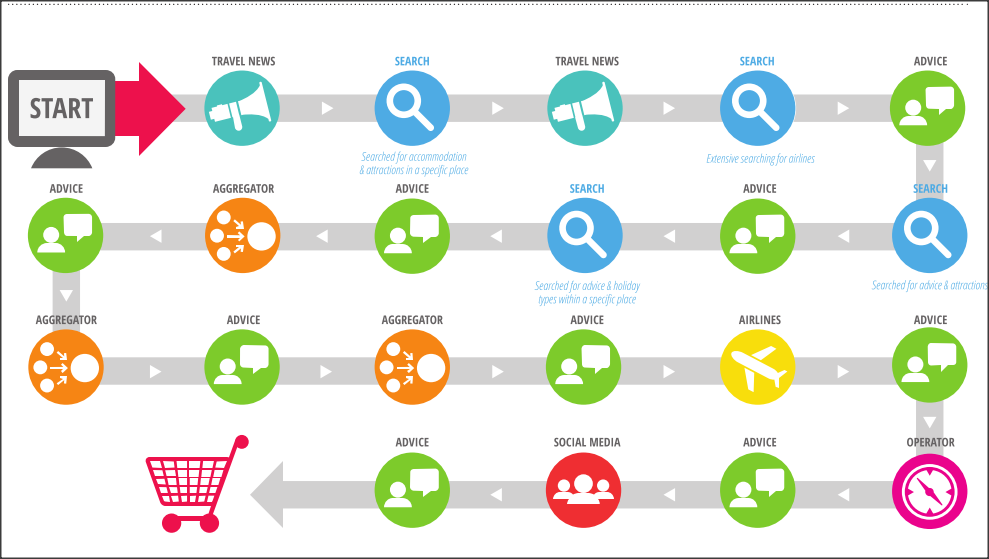 Google's Sun, Sea, Sand and Search Report Oct 2013
As a tourism supplier, whether your model depends on agency business or you desire more direct bookings, understanding the impact that your online presence, especially on a mobile device has to ALL potential customers is vital to the growth of your business.
By Tomahawk |
There can be some negativity around email newsletters; we all receive too many of them and yes, some can become tedious and often ignored. However, don't be too quick to dismiss newsletters as being wrong for your business – when done...