By Tomahawk on
Through IDS Softwares, the Hotel Management Software Specialists, Tomahawk brings the latest in Hotel software technology to the South Pacific. We're excited to share their recent partnership with twelve Best Western hotels in India:
"The usual, sir? Room no. 603 facing the poolside?". A lot of backroom technology goes behind that seemingly spontaneous greeting at your favourite hotel.
Binu Mathews, President and COO of IDS Softwares and Sudhir Sinha, President and COO, Best Western India , speak to IndiaTechOnline's Vishnu Anand on new technology trends in the hospitality space and their 12-property partnership
Bangalore-based IDS softwares has been providing solutions to the global hospitality industry for more than 20 years.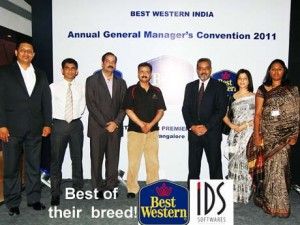 Speaking about the recent chances in the...