DGiT: The Future of Travel Research
By Tomahawk on
What if you had access to research data that could tell you where your visitors come from and why they are visiting your location? How would this shape your marketing strategy and your events calendar? Most businesses are affected by seasonality and user demand. For the travel industry, insight into these two factors can drive a year's worth of planning, dictate your budget and resource allocation and really keep the serious travel business owner up at night.
Traditionally, there are several ways to gain insight into your user demographics:
The old-fashioned travel business would look to their paper-based logbooks, guest portfolios or do the tried-and-tested guest survey prior to check-in.
Those who are more financially capable can hire an agency to conduct market research, come up with personas and design a strategy to target these guests.
Then there's the digitally savvy entrepreneurs, who rely on marketing analytics software to find out more about how visitors interact with their web entities such as their website or social pages.
While these are all very useful and provide a good bedrock of data for the travel operator, the insight you get is limited to people who already interact with your business. If you want to have a bigger slice of that market, you need to have more information.
Tourism Industry Aotearoa (TIA) now gives tourism operators access to DGiT. The latest piece of research uses a sample structured to be representative of the New Zealand population by age, gender, region. The research is comprehensive – with 6,000 online interviews done with New Zealanders aged 18+. And it is the most current body of data on the Aoetearoa travel with all interviews done in September 2016.
27,565,000 Day Trips – Away from home for at least five hours and went primarily for leisure reasons to do one of the following: go to a tourist attraction or activity, attend a special public event such as a festival or an exhibition, day out at a beauty or health spa or a general day out to explore the area.
17,443,000 Overnight Trips – Away from home for at least one night and went for leisure reasons.
There are other useful survey results such as the regions domestic tourists are most interested in for both short breaks (2 to 3 nights) and long breaks (5 nights or more), areas of interested based on origination, as well as places of interested which appeal but travel is a major barrier.
The research gives the users interesting insight on the motivations for domestic tourism, activities New Zealanders are most interested in, what triggers people to book a domestic break and how they plan their travel.
How to use DGiT
Whether you're managing an iSite website, a tourist destination website or a boutique hotel, having access to the data in digit can be pivotal to your decision making.
The first thing you need to do is definte what you're interested in. You can use filter the data by factors such as: Destination, Time of Year, Type of Holiday, Type of Accommodation, Activities Interested in.
Here's an example we did to discover more information about people who are visiting Wellington to shop or for food and wine. Here, we already found out via DGiT that 40% of Wellington visitors have shopping as their top preferred activity with Food/Wine at Restaurants following as a close second at 36% of preferred activities.
Once these filters are in place, the results would generate data telling us that there is a decent sized market (344,000 overnight trips are taken by people interested in Wellington) and they are predominantly middle aged (50 to 64 years old) and plan 1 to 3 months ahead. Most travelers are female, do not travel with children and do so by air.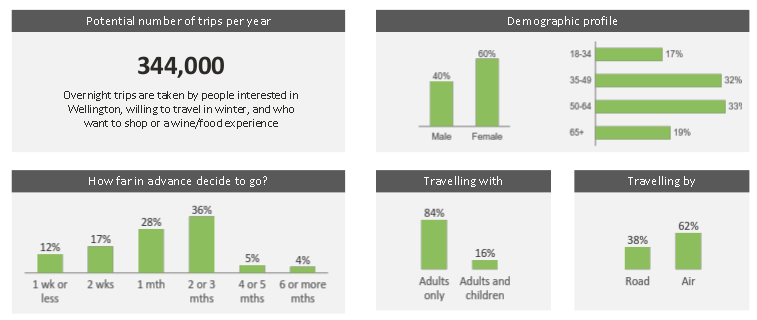 Additionally, DGiT generates data telling users where people would come from and the opportunity to see or participate in a special event is an important motivation for them. DGiT would tell you that cheap deals on travel is a great way to get people to actually book.
We this, travel operators can actually look into bundling and packages. The list of preferred activities can be referenced to decide what sort of event should be paired with a food/wine and shopping weekend offer. This allows travel operators to created tightly focused offers rather than appealing to a broader audience.
DGiT is already a very insightful tool in its current form, but those who are curious can also dig beyond what is available in DGit through the raw data – all the more to empower New Zealand travel operators to make smarter business decisions.
By Tomahawk |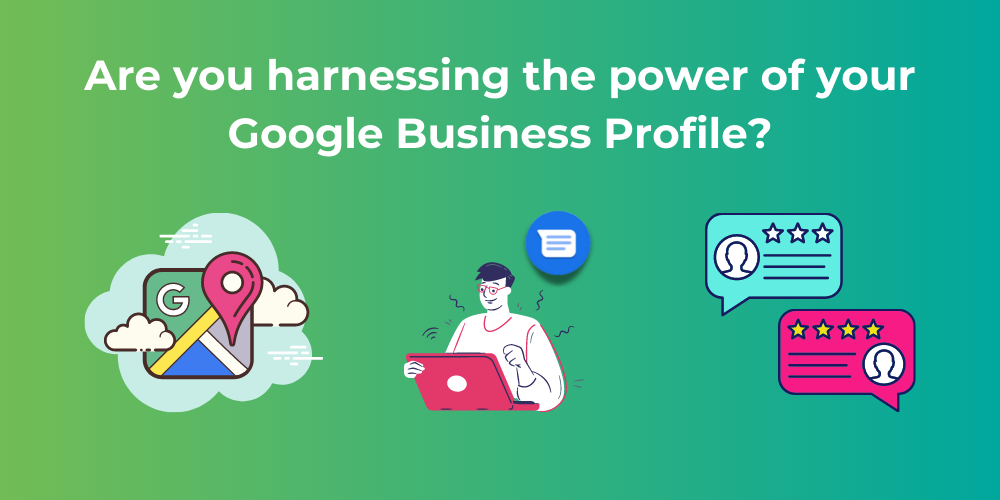 For many years the primary focus for building reviews for tourism businesses has been with Tripadvisor listings. However the ways in which travellers now access information and reviews about your tourism business has evolved.
Read more
By Tomahawk |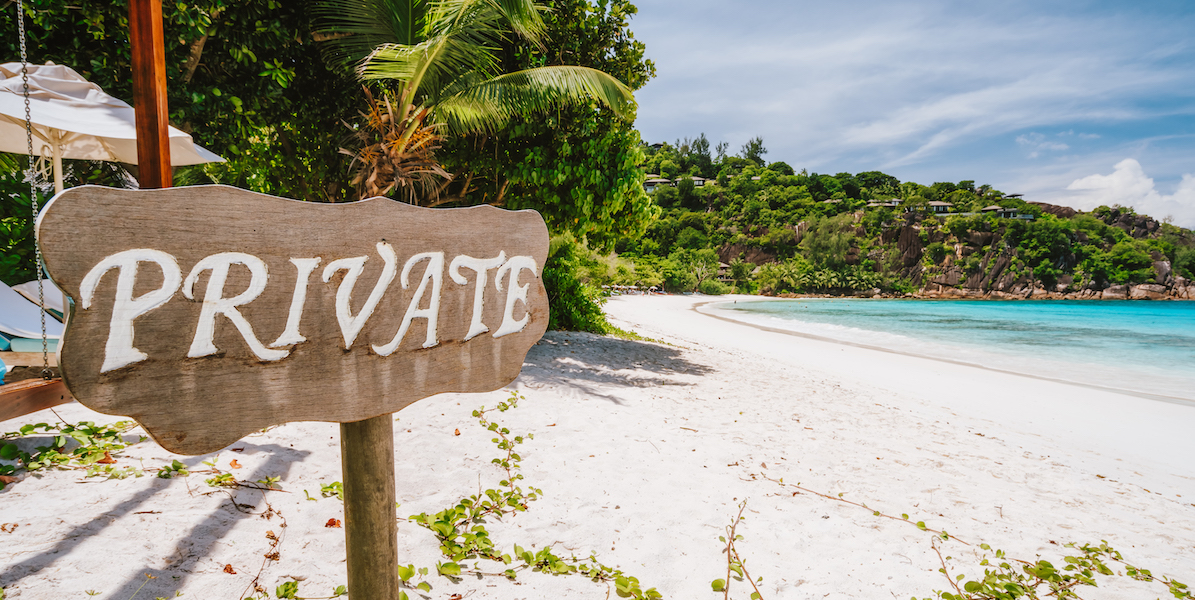 Selling private or "exclusive use" accommodation, tours, and activities is not a new concept in tourism, but it's increasingly becoming a significant opportunity for tourism businesses.
Selling your tourism product as a fully...