By Tomahawk on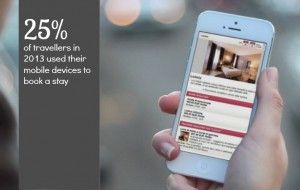 Mobile is offering the biggest shift and growth opportunity we have seen since the birth of the world-wide-web. Twenty percent of travel is researched via a mobile device and surveys indicate that this number will grow to 50 percent in just over a year.
And, distinguishing the difference between a mobile specific site, a responsive site and an app is important, as these are different.
Apps are custom-made applications that your customers need to download onto their smart phone to use.
Mobile websites are accessed on the web browser of a mobile phone. Learning the different types of mobile sites available along with the pros and cons of each can help you confidently choose the best option for your business.
1."Honey I shrunk the website": This mobile site is a copy of your...