Get more exposure for your tourism business with Mobile Marketing
With the win/win smart phone app for travellers and tourism operators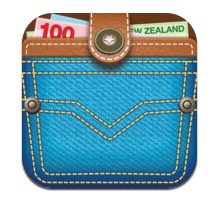 Kiwis do it again; they have invented a clever new app that allows travellers to use their smart phone to find coupon deals within a radius of their position.
The same company that brought us coupons on the back of our grocery receipts have developed Ezypeezy, a clever new smart phone app that lets user view coupon offers by category, location and business name and even use GPS to locate offers nearby! Coupon offers are a tried and true way of motivating people to try your product, activity or accommodation through a great offer that, unlike the popular one-day vouchers, requires no prior spend or commitment.
These "coupons on the run" are perfectly suited for people travelling in New Zealand, and for Tourism Businesses this is a great way to get your business in front of potential customers and visitors to your area.
Ezypeezy is free to download and gives users direct access to coupons through their iPhone or Android phone. For businesses, a subscription cost is required to post coupons on the app.
To take couponing to an even higher level, Ezypeezy are soon to bring video to the app - businesses will be able to upload video and showcase their offering in a way that engages with technology savvy travelers of today.
Find out more: http://www.ezypeezy.com/
By Tomahawk |
Google My Business (GMB) is a free tool that can boost your business allowing you to manage how your business appears on Google Search, Google maps and more.
GMB is packed with features that allows you to share vital information...
By Tomahawk |
A big change is coming on 30 October: Parallel Tracking.

When AdWords (now Google Ads) was first launched it used what is called "linear redirect tracking". When an ad is clicked Google loads several components such as the Google Ads...