Ranginui Retreat is a new boutique hosted accommodation
?

offering luxurious and relaxing stays in Northern Wairarapa. The perfect environment to explore, unwind & rejuvenate! A social media campaign strategy has lured

?

amazing results to significantly broaden their reach & engagement to boost bookings for their first season!
Social media ad campaigns that attracted thousands!
As a brand new boutique hosted accommodation, the challenge was to build awareness from nothing, and grow demand to increase their occupancy rate.
Being new, rural, and away from the crowds doesn't mean you can't draw in thousands of people online! Armed a new Tomahawk tourism website, the ResBook booking system, and a comprehensive social media campaign, amazing results were achieved!
The social campaign built awareness, drove website traffic and delivered bookings from these results:
Over 51,000 people reached
Over 219,000+ impressions
Over 6,000 clicks to their website
7,300 engagements - reactions, saves, comments & clicks
All achieved with a low cost per click of $0.23
With these metrics Ranginui Retreat is well placed to build on their social media strategy for future campaign successes.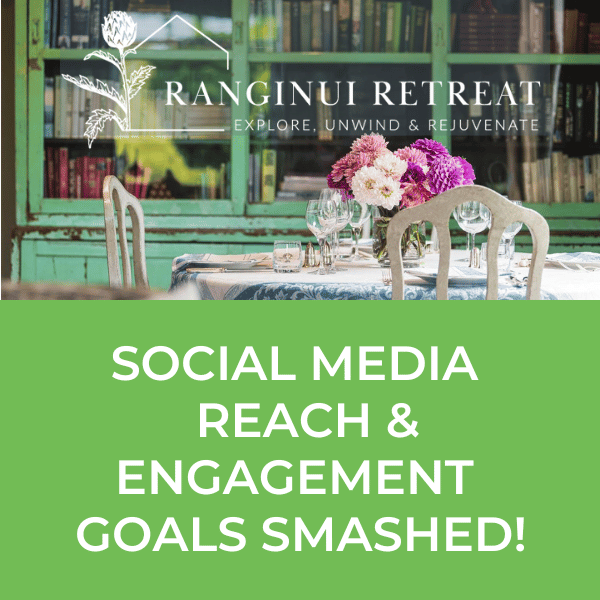 ---
Results
Bookings created from the social media campaign contributed to the occupancy rate for their first season reaching 30%. An impressive achievement for a brand new property with zero brand awareness, and in their first 6 months of operation in a post-Covid environment!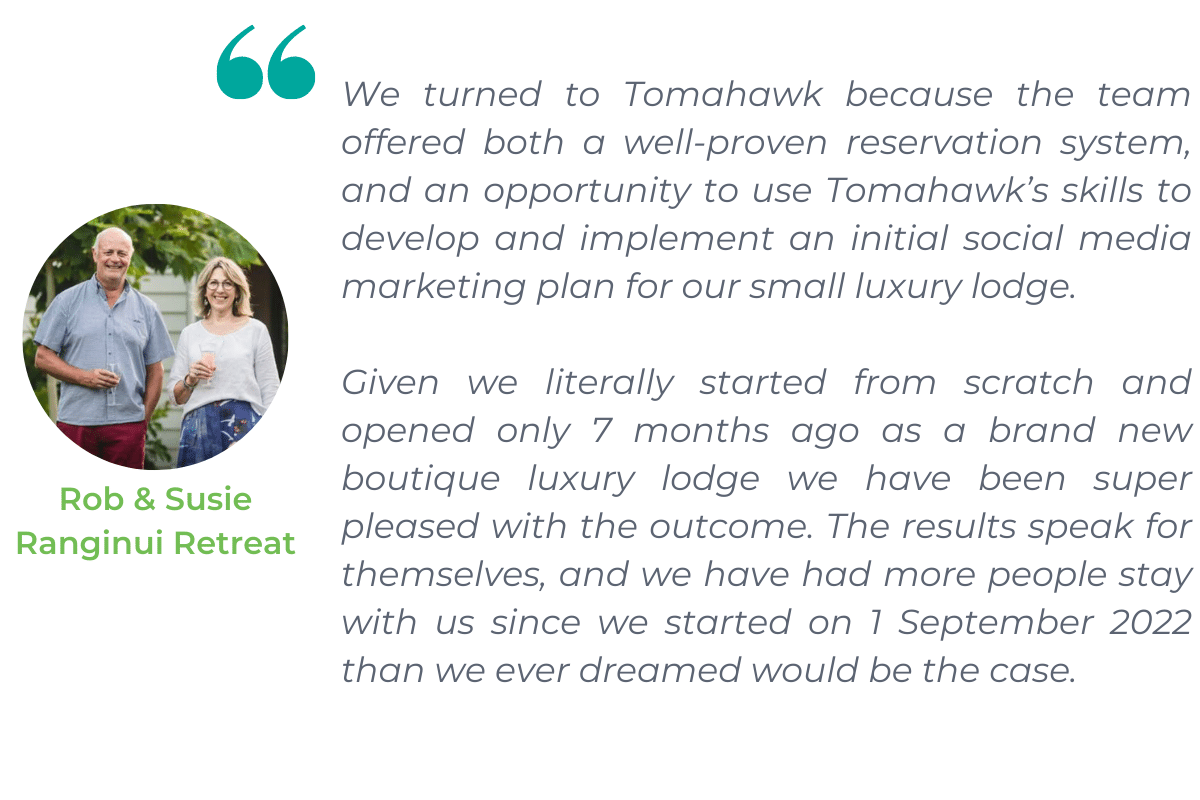 ?
?