5 Tips to Tackle Football Supporters Visiting New Zealand
By Michelle Ackers on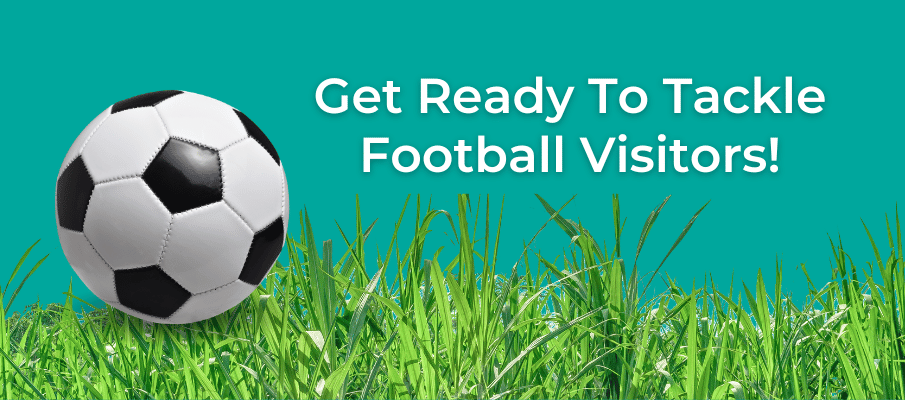 New Zealand is about to experience a major global sports world cup event being held across the country! In July and August 2023, we will see women's football teams here from all over the globe compete for the world cup.
It's the biggest sporting event to ever come to New Zealand and will be the single biggest women's sporting event in world history!
FIFA expects over 29,000 visitors to come to New Zealand (20,000 of them from the US!). Reminiscent of the popular Lions Rugby Tours (25,000 visitors from the UK in 2017) & Rugby World Cups (Women's & Mens), this will see a significant peak of visitors wishing to see and experience New Zealand while they are here.
Matches will be played in Auckland, Hamilton, Wellington and Dunedin. Supporters are expected to be take the opportunity to explore Aotearoa and travel from Cape Reinga to the Bluff before and after the matches.
With 29 matches being played across New Zealand, this is a significant opportunity for tourism businesses to gain incremental business in winter.
Here are 5 tips to help your business benefit from supporters travelling in New Zealand.
1. Don't get Red Carded!
It's important when marketing your business for the world cup not to breach any rules associated with this major event. Refer to the MEMA Rules here and see the "Do's and Don'ts" below as a quick guide.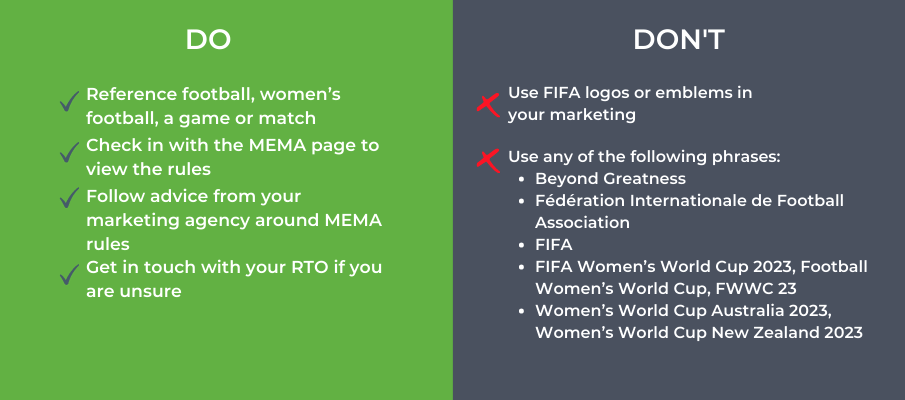 2. Create packages for supporters
Create a Football Supporter package or experience and be sure to include images/content relating to the event. Highlighting that your business is welcoming visitors and supporters from all nationalities while they are here for the football is a great way to attract bookings and create the Manaakitanga Kiwis are known for. Don't forget to list any packages as a "deal" on newzealand.com too.
3. Reach supporters with digital marketing campaigns
Leveraging the power of Social Media & Google Ad campaigns to reach these audiences will be a key strategy to gain awareness of your business and attract bookings with your tailor-made package or offer. Supporters will be researching prior to arrival and also while on the road while here. Paid ads will broaden your reach creating greater opportunity for bookings.
4. Feature content on your website
Ensure your website is up to date with your supporter package, and write a blog article about matches happening near you with things to do in your area. Many of these supporters will have very little understanding about New Zealand so provide them with your local tips and knowledge!
5. Share your support on your Social Media pages
Show your support for the event across your social media pages. Write fun organic posts that share your packages, your blog articles, and the upcoming matches. Create excitement for not only the event, but also your area and what your business offers. Give them ideas on where to stay, dine and play! These posts will compliment any paid campaign activity.
---
To help you navigate developing packages, campaigns and ideas to bring in business from this event, get in touch with our team to help, we'd love to kick goals for you!
Michelle Ackers | Brand Marketing Manager
By Tomahawk |
Instagram is widely used by tourism businesses to feature visual content (both images and short-form video) as a key social media marketing platform. It's also an effective channel for paid ad strategies to target your specified...
By Tomahawk |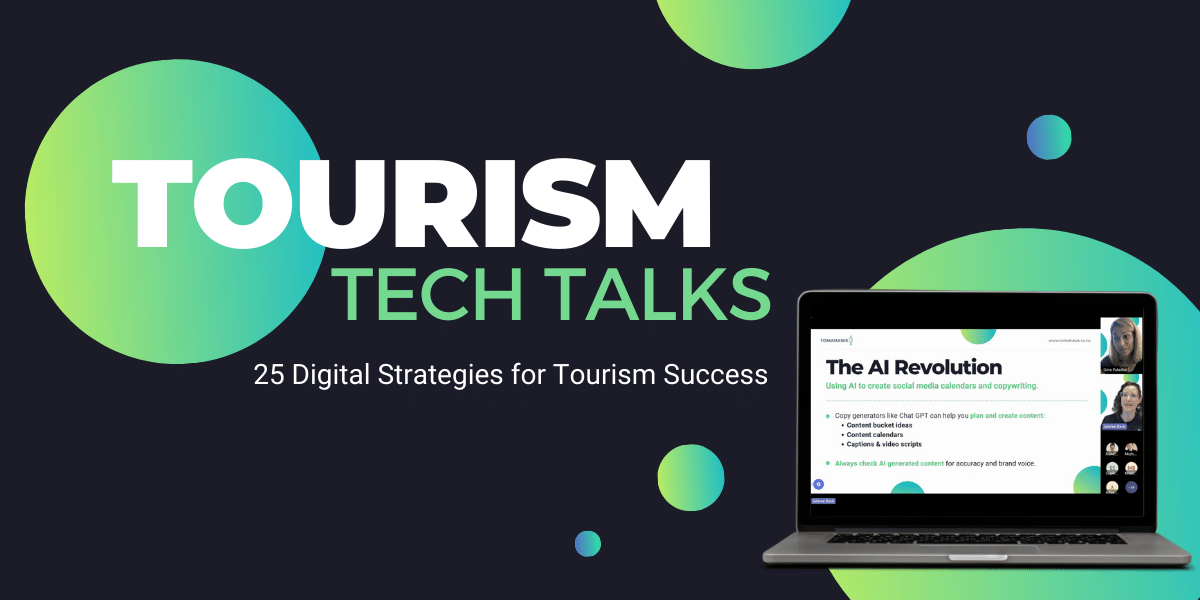 Digital marketing is an ever-evolving part of promoting your tourism business. With new tools and technologies being developed constantly it's vital to keep on top of the latest strategies available to you. That's why we continue to...