Technology & AI Strategies for Tourism
By Lez Gunnion on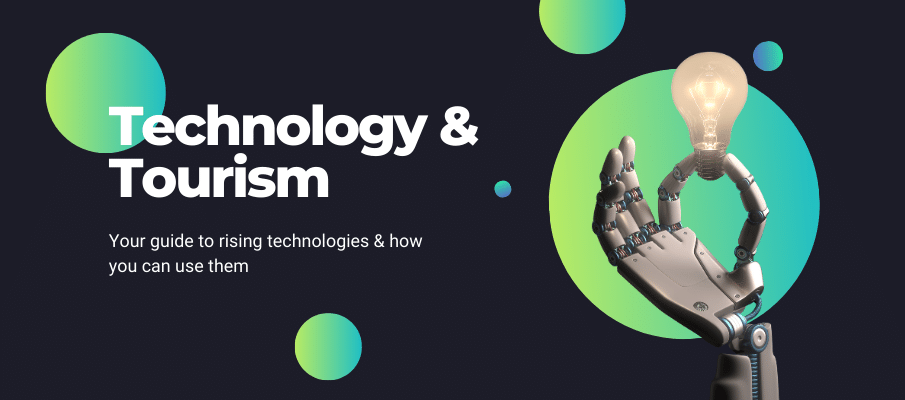 Embrace technology & AI to help your business succeed in tourism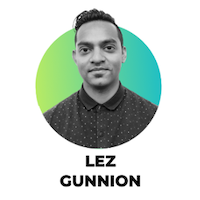 Love it or hate it, technology offers significant advantages for supporting tourism businesses to promote and sell what they offer in the digital world.
In this article, we'll delve into technology tips, including AI powered tools, for tourism recommended by our digital performance expert, Lez Gunnion. We also share a recording of our Tourism Tech Talks webinar hosted by Lez that covers these strategies along with additional questions from tourism businesses.
---
1. Something New: AI Chatbots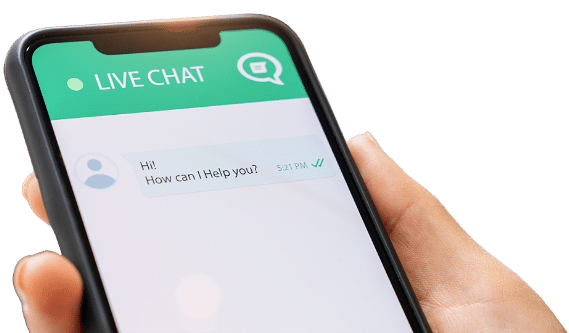 Chatbots are found on a website as a pop-up that allows visitors to the site to ask questions in a live chat format. They are used to provide automated customer service, answering questions to solve issues, and to provide information that encourages sales and bookings, all without using a human. Traditional chatbots have been around for 2-5 years, however a new generation of chatbot has now evolved to bring us chatbots powered by AI technology that provide considerably better intelligence with more "human-like" responses.
Traditional Chatbots
A chatbot is a computer application that simulates human conversation through voice commands, text input, or both. Traditional chatbots are either 'scripted' or 'rule based'.
AI Powered Chatbots
An AI powered chatbot is the most sophisticated type of chatbot available today—and it keeps getting better. These chatbots respond intelligently to user inquiries by leveraging advanced tech including Natural Language Processing (NLP), and Machine Learning (ML), and advanced analytics.
Why are AI Chatbots so powerful?
Always Learning: AI-powered bots are context aware and can learn continuously from prior interactions.
Personalised Interactions: They use predictive intelligence and analytics to personalise interactions based on a customer's profile and preferences.
Closest alternative to a 'Human Feel': An AI-powered bot is your best bet for simulating conversations that feel human.
AI Chabot Tourism Solution with Yonder
Yonder is New Zealand based tourism software company that has developed an AI powered chat to have knowledge about tourism related questions. Your chatbot can then be customised for your own content, FAQ's, pricing and availability.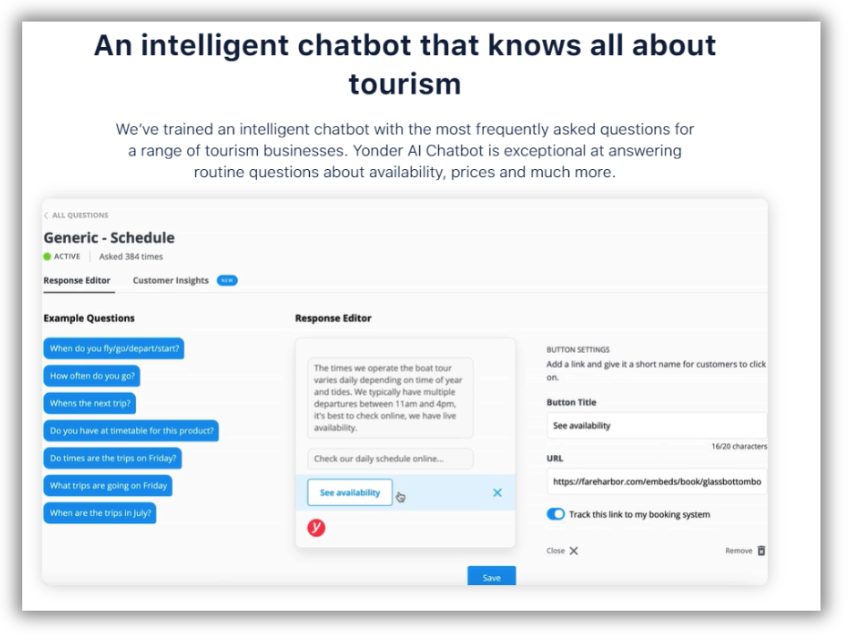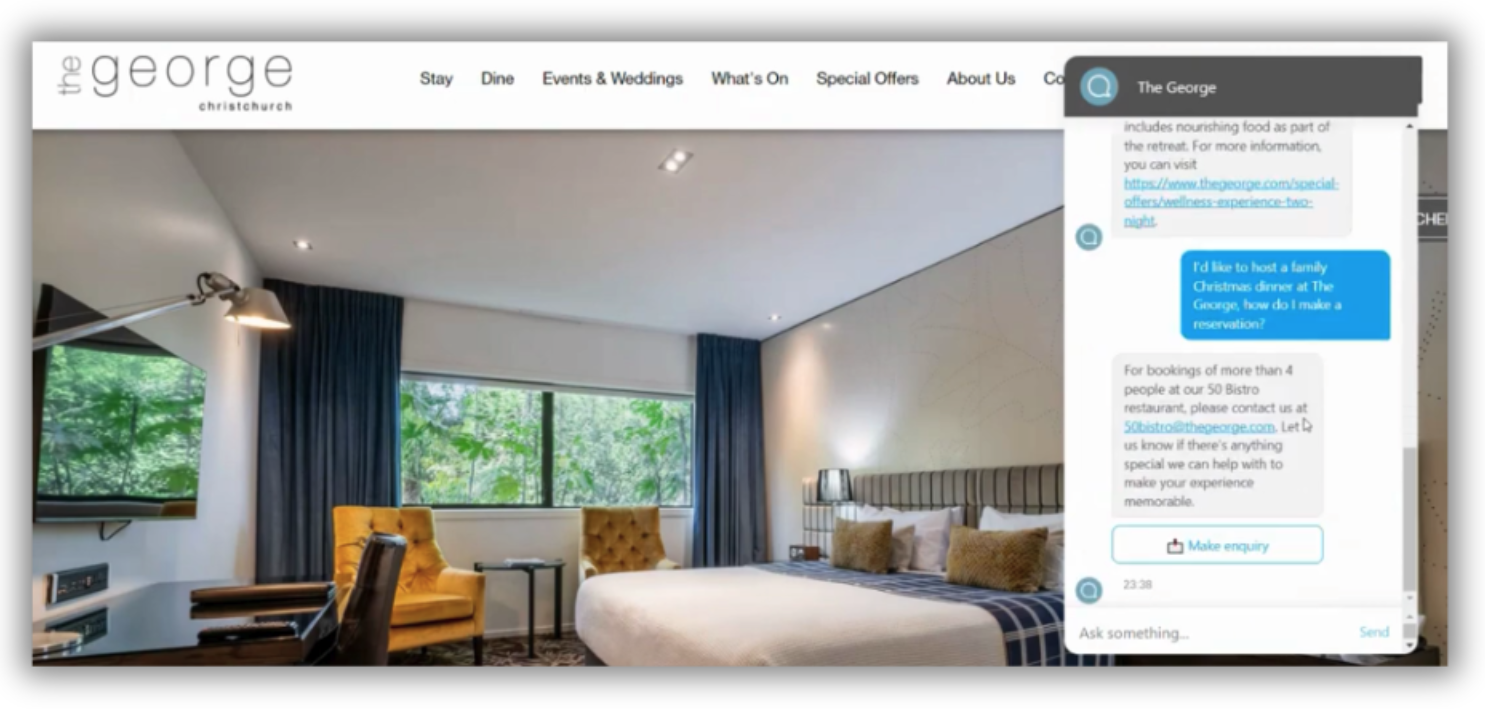 ---
2. Something Reliable: Mobile Optimised Website + Integrated Booking Engine
You probably already have this right? It's a very important piece of your marketing that is your own, reliable, controlled technology. These are of course the basics - a must have! Having the control over your own website and it's content means you can personalise it to your own brand, FAQs and designs, and is your best way to achieve direct commission-free bookings.
So how does this fit into a rising technology strategy? The answer lies in the next evolution of Google's search experience....
Search Generative Experience (SGE) Using AI
SGE is an experimental version of Google's search engine that uses artificial intelligence to generate contextual answers to complex questions. Watch this video to get an understanding of what this search experience is all about!
SGE - Opportunity or Threat?
The SEO landscape is evolving quickly. Google's Search Generative Experience is still in its experimental phase and we don't know its full impact on SEO or the Search Engine Results Page (SERP.) While it is unclear what these changes will mean for your SEO strategy, now is the time to start preparing for this change.
The threat is that this type of search creates a "zero-click" environment where the user gets all the information they need without visiting your website.
The opportunity is that if you understand this technology, you can future-proof your website content to start preparing for this change in search experience so your content is picked up!
Future-Proofing Your Digital Presence for SGE
Content must be entity focused: Ensure your content is created by keeping an entity-first strategy in mind. Entities are content topics. So your content should be structured around topics that answers questions and provides benefits.
Content must be discoverable: Your CMS, technical infrastructure, server and website architecture, and hosting environment should allow easy content discovery.
Saturate all Google properties: Let's ensure the content we create includes Images, how-to content, web stories, recipes, knowledge graphs, FAQs, videos, maps, and events.
Implement mobile search best practices: Google prioritises mobile indexing over desktop indexing.
Enhance clickability, interaction and engagement: As AI becomes front and centre, qualitative metrics like site speed, time spent on the site, click and interactions with various assets and features on the website become increasingly important. See this webinar Q&A resource to give ideas on how to enhance clickability.
Personalisation: Leverage customer data and analytics to personalise user experience as this enhances engagement.
---
3. Something Underrated: Your Data
The data that is found in your Google Analytics allows you to understand your customer and how to drive bookings. This is your most important technology asset but is often underrated.
Looking at your own data helps you to make better decisions when creating online ad campaigns so you know key aspects like who to target, what locations to target, and which of your content coverts more bookings.

Go Beyond GA4 with Microsoft Clarity
You can also use a wider tech stack to learn even more about your customers. Microsoft Clarity is a free open-source platform with some key features to boost your data and information. Some key insights include:
Instant Heatmaps: Generated automatically for all your pages. See where people click, what they ignore, and how far they scroll.

Session Recordings: Watch how people use your site. Explore what's working, learn what needs to be improved, and test out new ideas.

Powerful insights: Quickly discover where users get frustrated and turn these problems into opportunities. For example excessive scrolling (scrolling back and forth on a page without stopping to look at content), or "rage clicks" (clicks repeatedly on an element on a screen that they think should be clickable but it isn't).

Google Analytics integration: Connect Google Analytics and Clarity to seamlessly integrate these two powerful platforms.
You can sign up to Microsoft Clarity using your Microsoft account (if you already use something like Microsoft 365), and it will give you a piece of script code that needs to be added to your website to start seeing data flow through.

---
4. Something DIY: Leverage 2 Free Platforms
Understand the Search Terms for Which Your Website Ranks by Linking Your Google Search Console & GA4
Google search queries are not available in GA4 by default, like it was in Universal Analytics. However, in just 15mins, we can connect your search console and pull through this data into GA4 so you will continue to have this valuable information in your reports.

Watch the webinar video from 39:35 to follow the steps, or you can download our step by step guide to link your Google Search Console with Google Analytics!
---
5. Something Trending: Performance Max for Travel Goals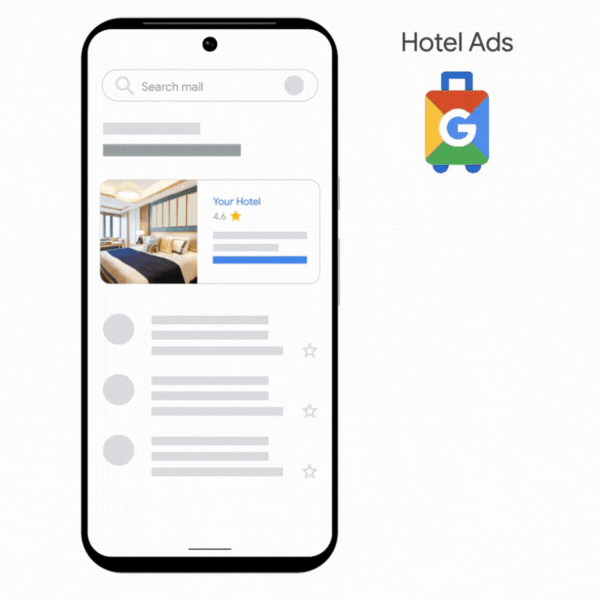 Performance Max or PMax is a goal-based, AI-powered campaign type that allows advertisers to access Ads channels and inventory from a single campaign.
Powered by Google's AI, Performance Max for travel goals helps you easily expand your hotel's reach and drive more direct bookings across Google. With one easy-to-set-up campaign, you can reach people in the important moments when they're planning their trips.
Benefits of PMax for Travel?
Find even more guests and turn them into converting customers: Performance Max for travel goals is designed specifically to help hotels drive traffic to their site and get "heads in beds."
Easy to set up: Google AI suggests messages, images, urls, and other elements for each property you're planning to promote and gathers them into asset groups.
Easy to maintain: It manages the details from automatic bidding, to how your ads are balanced between ad inventories, to selecting the best performing assets to serve to a potential guest.
Easy to understand: Performance Max for travel goals provides you with only the metrics that matter to your business. You can use the simplified per-property reporting to track and share your campaign performance for each of your locations separately.
How to Get Started with PMax for Travel Goals
Create a Hotel Feed in Google Ads. There are 2 ways in which you can create a feed:
Upload a CSV using the template provided by Google ads, or
Select your Hotels on the Map (if you have GMB listings already created).
See full instructions on how to get started with Performance Max for Travel Goals
While is currently just for accommodation properties, we do expect that this will expand to be available for tour & activity operators in the future.
---
Additional Resources
The webinar created questions from attendees, watch the video below and review these Q&A answers to learn more.
Webinar Video
You'll find all of these strategies discussed on our Tourism Tech Talk webinar about Technology & Tourism. Lez Gunnion and host Gina Paladini share these in detail along with tourism examples and answering questions from tourism businesses.
Lez Gunnion | Senior Digital Performance Specialist
By Tomahawk |
Instagram is widely used by tourism businesses to feature visual content (both images and short-form video) as a key social media marketing platform. It's also an effective channel for paid ad strategies to target your specified...
By Tomahawk |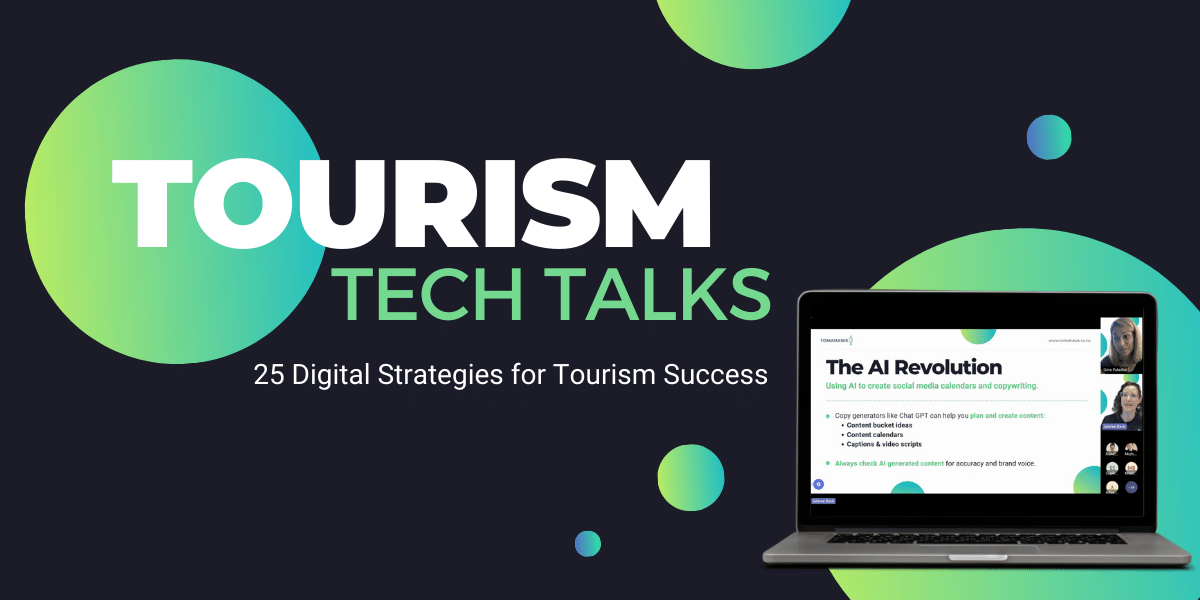 Digital marketing is an ever-evolving part of promoting your tourism business. With new tools and technologies being developed constantly it's vital to keep on top of the latest strategies available to you. That's why we continue to...