Facebook Live: How to Make It Work for You
By Tomahawk on
Did you know that 100 million hours of video are watched on Facebook every day? It's no wonder the social media giant has taken it to the next level with Facebook Live. This powerful new tool gives you two good reasons to start exploring it. One, you will be able to harness all the marketing potential of the video format – again, look to the figure above 100 million hours! Two, it lets you put your social media campaign in the moment.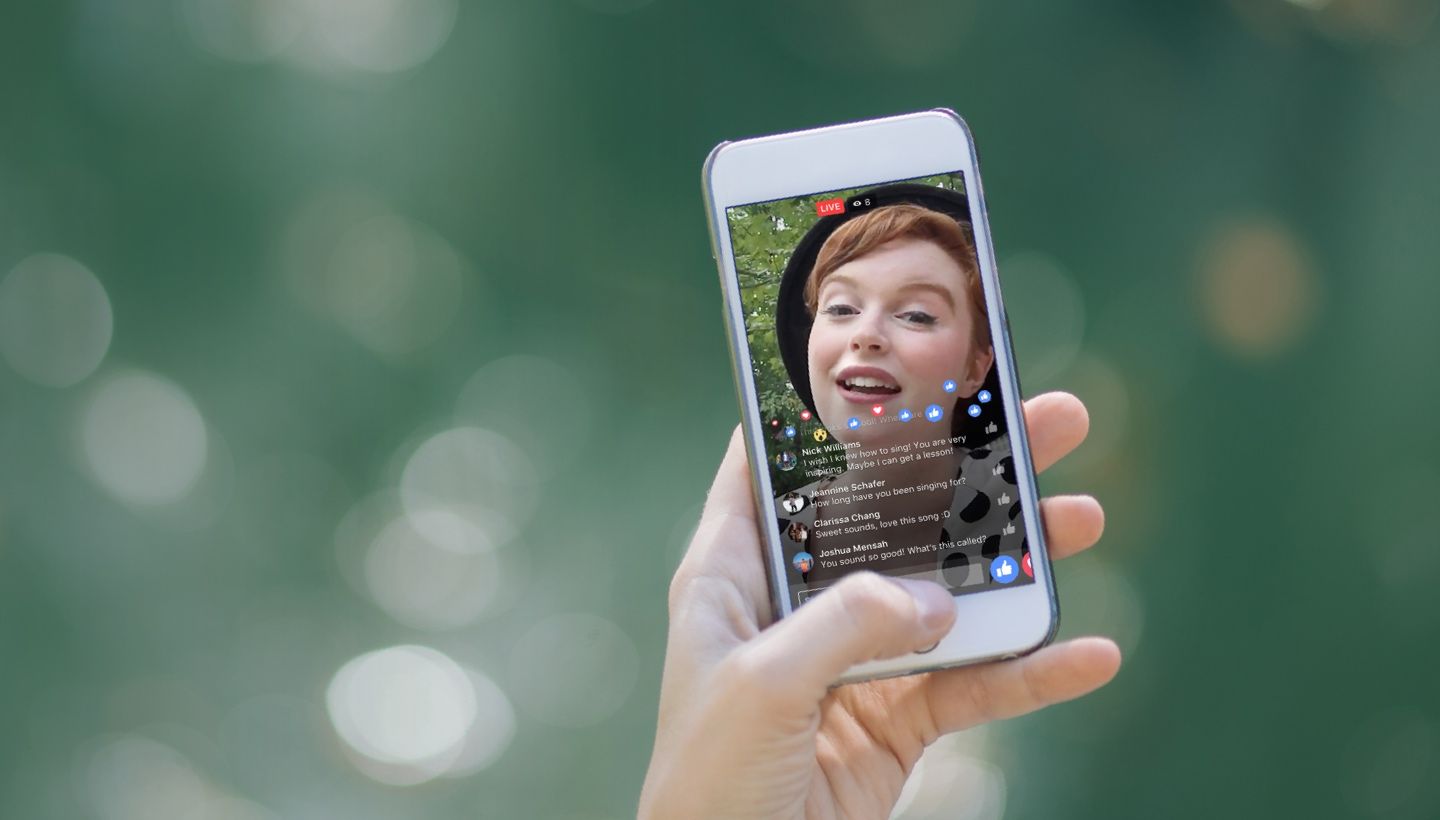 Recent Facebook algorithm changes seem to be favouring videos in the news feed, and Live videos rank even higher. Even better, users actually like it. Personalities such as Jane Goodall and Martha Stewart and brands like BuzzFeed and the Denver Broncos have used Facebook Live to successfully connect with their followers. According to Facebook, Live streamed videos actually get viewed three times the amount of regular videos because of the nature of the content: exciting, in the moment and lets the audience feel like they're right there with you.
Loving it yet? If you think this is a strategy you'd like to try, here are some tips to actually make Facebook Live work for you:
Know where to post it. When it was first released in 2016, it was limited to celebrities and influencers, today, anyone can use Facebook Live in their personal profile. Even better, it is accessible to businesses with Facebook Live able to broadcast to Pages, Groups and Event Pages.
Set your goals. What exactly do you want to achieve with your Live stream? Your goals can include video views, engagement, clickthrough on your call to action and more. You could use Facebook Live to drive your audience to a landing page and see how this can impact conversions on your pages.
Promote your video before it happens. Telling your existing followers about going live builds anticipation. Post about going Live a day or two before the actual event and include details of what you will be talking about for the Live broadcast. Then, do it again a few hours before you actually start streaming.
Create an outline of what you will cover. This will help you remember the topics you'd like to cover when you go live. Broadcasting for longer periods of time means you reach more people. Facebook recommends that you go live for at least 10 minutes. The maximum time for a Live stream is 90 minutes at a time.
Get your video description right. Before they even click on your video, this is what your potential audience sees so make it clear and catchy. Help them understand what your broadcast is about. You can only change it once you're done broadcasting.
Engage with your audience. When people comment or react to your video, give them a shout out. They'll love it! Pay attention to any feedback you get as well – i.ee bad lighting and audio setting issues, acknowledge and correct these as you go along. Keep an eye out for any questions that might be thrown your way, use this an opportunity to give an instant answer. It helps to repeat the question before answering it just to put it in context when people watch the recording.
Do some post-live cleanup. Once you're done with your Live stream, make sure you prepare the video before the recording is posted. First, make any changes to the title and description that you may have missed before going live. Add tags to make it searchable, Upload a thumbnail – you can have up to 10.
Boost your Live video. You can only do this when you've finished your broadcast. Create an ad on the recording to get even more viewers on it.
Track your results. You'll be able to see the stats of your Live video in your Business Manager Page. Make sure you keep tabs on what worked and the topics that the audience engaged with, so you can create a more solid plan for your future Live streams.
Repurpose your video. Your Facebook Live video does not have to be a one-off project. The video can actually be shared in other channels. Write a blog post about it and post the video there. Add it to your email newsletter (videos can be very influential at increasing open rates and clicks in emails). You can also download your Live video file and create smaller clips out of it for marketing.
Do it all again. Going live frequently will keep your audience engaged. There are a ton of things you can cover for your live feed. Try a Q&A session, talk about the latest breaking news, interview important people in your industry, share what's on your mind on a hot topic, do a product demo or a behind-the-scenes look at your services and products. Get creative with Facebook Live and do it often!
If you need further help with videos, Facebook Live or social media marketing in general, Tomahawk is here for you. Just give us a quick call and we can discuss how to make videos and Facebook Live work for your brand and your specific needs.
By Tomahawk |
Today in the nest our Monday Marketing Minutes team look at Google Ads and share how each ad type can help you be found.
#mondaymarketingminutes #betterneverstops #reneeishavingabadhairday
By Tomahawk |
Winter continues, and for some its getting rather wet and cold! For those wanting to make the most of these cooler months head to the snow, enjoy a pizza by the fireplace with friends or explore new areas of New Zealand, in our case the...