Google Strategies for Tourism
By Tip Varnakomala on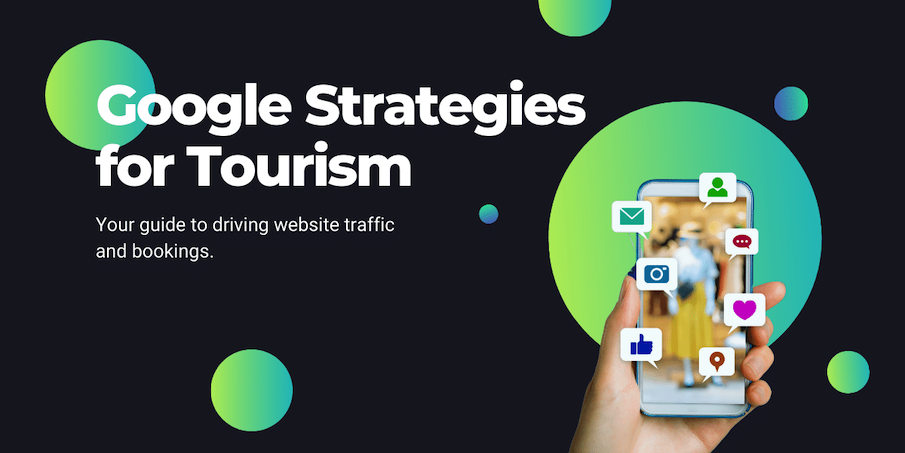 5 Google Strategies to Drive Website Traffic & Bookings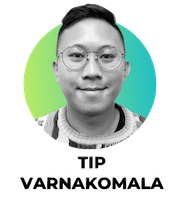 Google and it's suite of tools for businesses provides vital ways to ensure your website presence can be found easily by the right audiences that you want to attract. With ever-evolving technologies it's important to keep up with changes as well as maintaining the basics.
In this article, we'll explore five key strategies using Google tools recommended by our subject expert, Tip Varnakomala. Tip has hand picked some strategies designed to help you to navigate the suite of tools to understand how they help drive traffic to your website.
We also share a recording of our Tourism Tech Talks webinar hosted by Tip that covers these strategies along with additional questions from tourism businesses.
---
1. Something New: Google Analytics 4
Google Analytics 4 (GA4) is the next evolution of Google's analytics tracking software.
It enables you to collect, track, and measure traffic and engagement metrics across websites and apps.
Google Analytics 4 should be considered a new(ish) platform, not an upgraded UA.
5 Ways to Get the Most of Google's New Exciting Product
1. Engaged Sessions vs Bounce Rate
There are differences between GA4 and UA metrics, the most important being the bounce rate. Instead, GA4 includes a metric called engagement sessions, which is a better alternative to the bounce rate. As a result, instead of focusing on users who bounce, you get accurate data on the users who are actually interested in your content or product.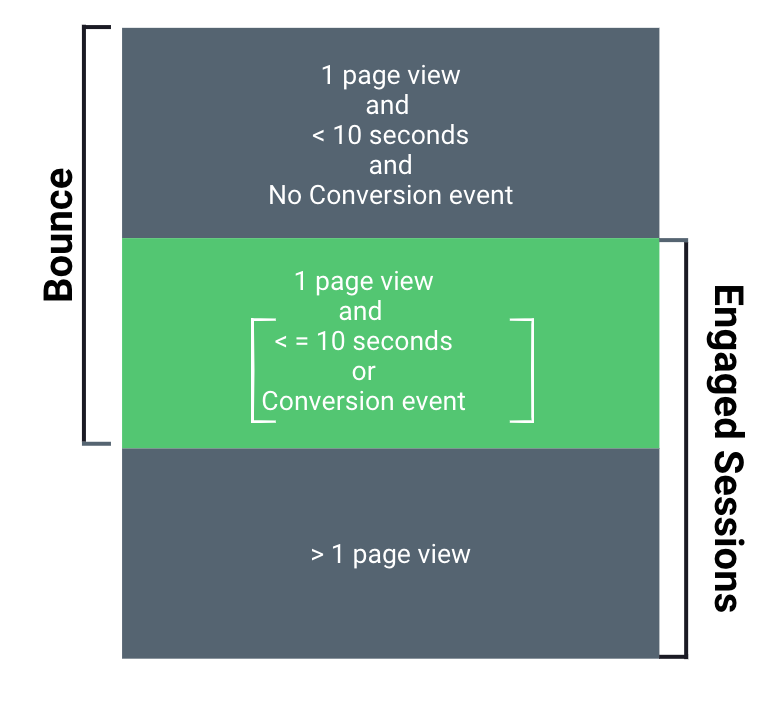 2. GA4's biggest strength is its machine-learning capabilities
By learning from your data, GA4 is better able to provide automated insights custom to you. These insights can save you time while providing valuable information for your business decisions.
3. Advanced Attribution Models
An attribution model is a rule or algorithm that is used to determine how much credit should be distributed to each marketing touch point on a conversion path. GA4 features 'data driven attribution'. This uses signals and account history to more accurately determine credit to each touch point.
4. Custom Reports
Create custom reports in GA4 and get the metrics that are most important to you (and impress the bosses). You can change or build detailed and overview reports or user journey explorations.

5. Referral Spam Filtering
An often unnoticed change in GA4 is that it includes advanced referral spam protection. GA4's new data model and machine learning capabilities allow it to run spam detection algorithms that monitor and filter out spam.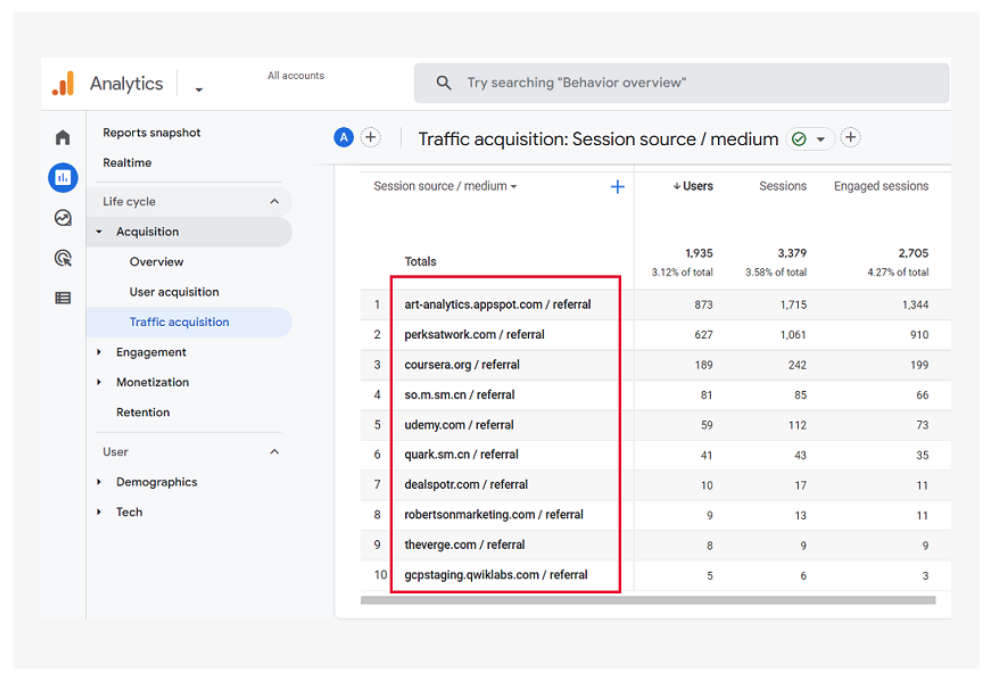 ---
2. Something Reliable: Google Business Profile
A Google Business Profile puts your brand front and centre with your potential customers on Search, Maps and other Google Properties. It is therefore a critical method for creating awareness and attracting clicks through to your website.

If you haven't set up your FREE Google Business Profile by claiming your listing, it's a MUST DO! Once set up you also need to maintain the content with updates, new photos and respond to reviews.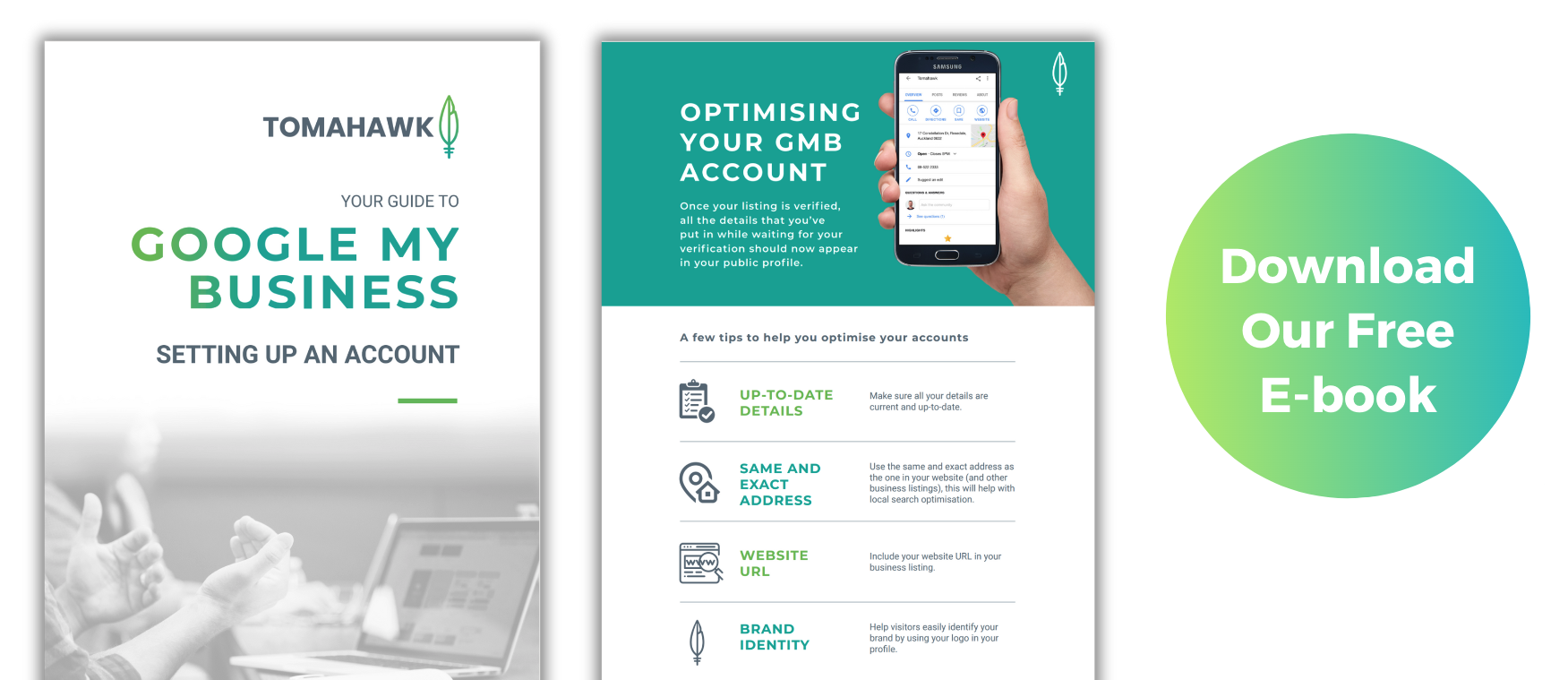 ---
3. Something Underrated: Google Ads Bid Strategies
Let Google AI Work For you
What is an automated bid strategy? Automated bidding is a Google Ads bid strategy designed to maximise results based on your set campaign goals.
Google ads uses signals such as device, OS, time of day, location and more to determine the likelihood it will achieve the smart bidding goal.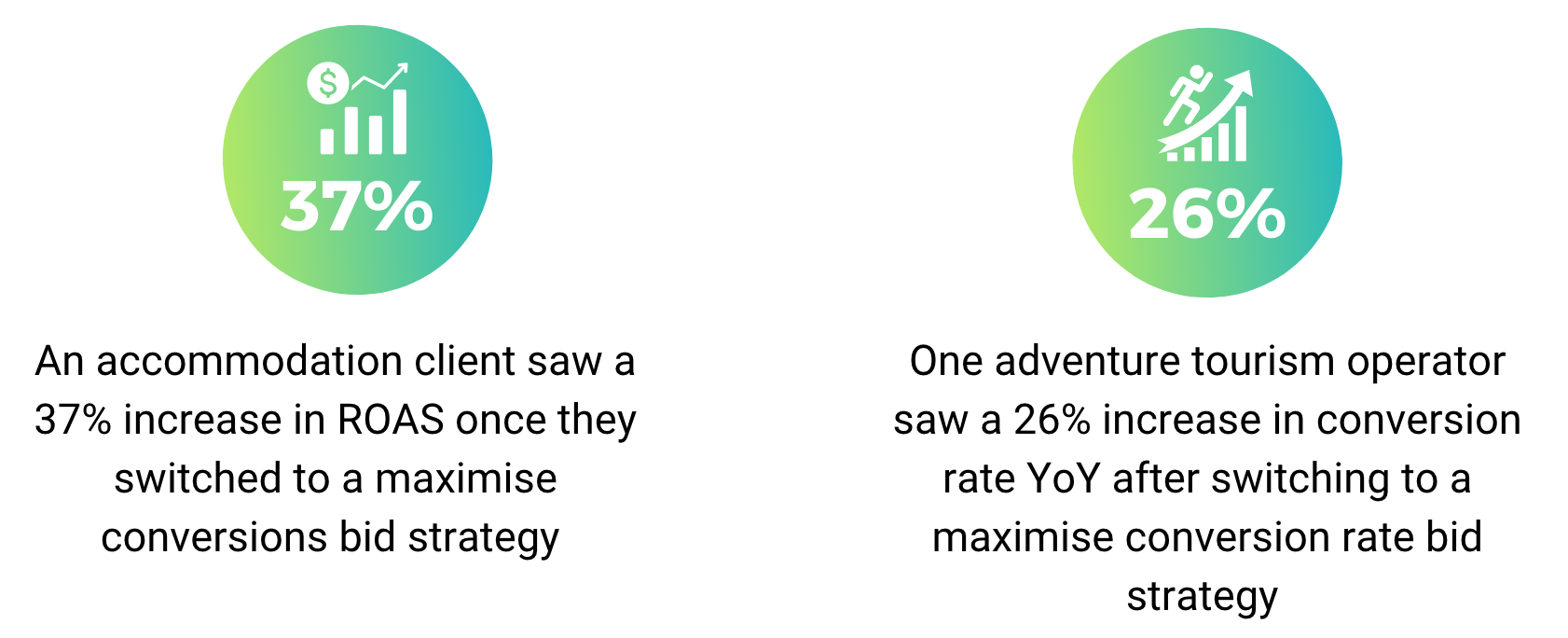 ---
4. Something DIY: SEO Basic Keyword Research
Onsite SEO: Basic Keyword Research
Search engine optimisation is the process of improving your website to increase its visibility in Google, Microsoft Bing, and other search engines for organic unpaid traffic.
It's all about keywords! A Keyword is a word or phrase on your website that matches the words and phrases people are entering into search engines to find what they are looking for.
The following outlines some steps you can do yourself to cover the basics.
1. Create a List of Relevant Keywords
Think of 3-4 unique aspects of your tourism business and what keywords would relate to them. For example, a bed and breakfast business in Queenstown could come up with the below:
Queenstown B&B lakeside
B&B with spa Queenstown
B&B walking distance to town
Queenstown B&Bs with a view
2. Find Related Keywords
For each of the keywords you decided on, perform a basic Google and scroll to the bottom to find any related searches.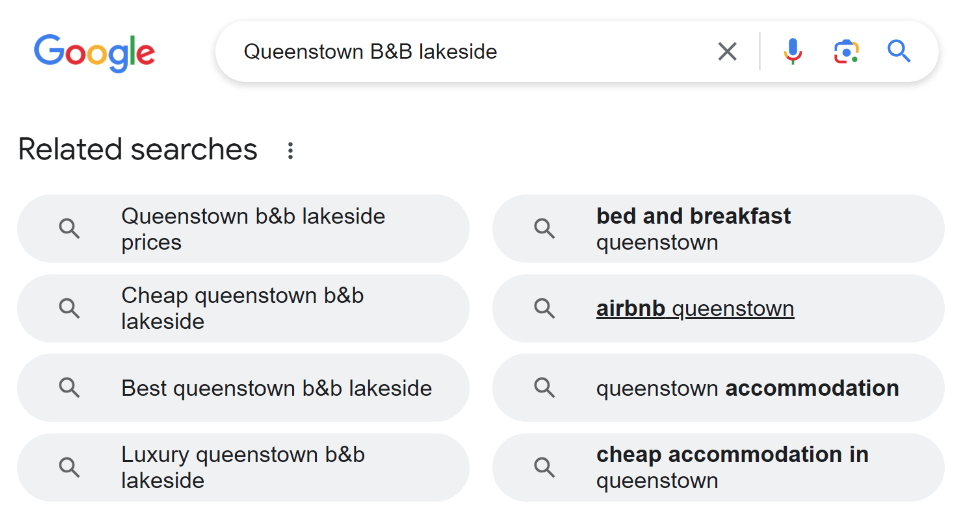 3. Search Your Website for Your Identified Keywords
You can do this by searching for 'site:yourwebsite.com keyword' on Google.
Ensure you are showing up for relevant keywords on your site. If any keywords are missing on your site, you now know that it's a priority to add these in your content.
4. What to Do Now?
Include keywords across the content, headings and URLs of your site
Create blogs based on these topics
Refer to our SEO DIY e-book for more in-depth tips to take this further
Refer to specialists like our team at Tomahawk for any further advice to help rank on Google
---
5. Something Trending: YouTube Shorts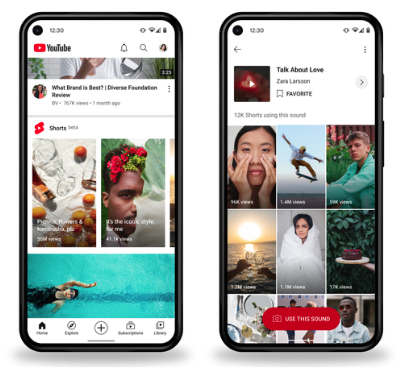 YouTube Shorts is a short-form video feature introduced by YouTube to compete with platforms like TikTok and Instagram Reels. It allows users to create and share videos that are up to 60 seconds in length.
Why Are YouTube Shorts Important?
Brand Awareness
Cost efficient
Mobile Friendly
Potential to go viral
You can create content for multiple platforms at the same time
How Can You Get Started on YouTube Shorts?
Define your goals
Research to get inspired
Capture footage every day
Use free video editing apps to cut clips and add music
Publish and engage!
PROTIP: Use a third party video editing app so you can repurpose the videos across other platforms. Some third party apps include:
---
Additional Resources
The live webinar created a lot of questions from attendees about the various Google tools. Watch the video below and review these additional Q&A answers to learn more.
We offer a range of Google & SEO packages delivered by tourism digital performance experts!
Google Ad Campaigns
Search Engine Optimisation
Google Analytics Tracking & Reporting
Webinar Video
You'll find all of these strategies discussed on our Tourism Tech Talk webinar about Google Strategies for Tourism. Tip and host Gina Paladini share these in detail along with tourism examples and answering questions from tourism businesses.
Tip Varnakomala | Digital Performance Specialist
By Tomahawk |
Instagram is widely used by tourism businesses to feature visual content (both images and short-form video) as a key social media marketing platform. It's also an effective channel for paid ad strategies to target your specified...
By Tomahawk |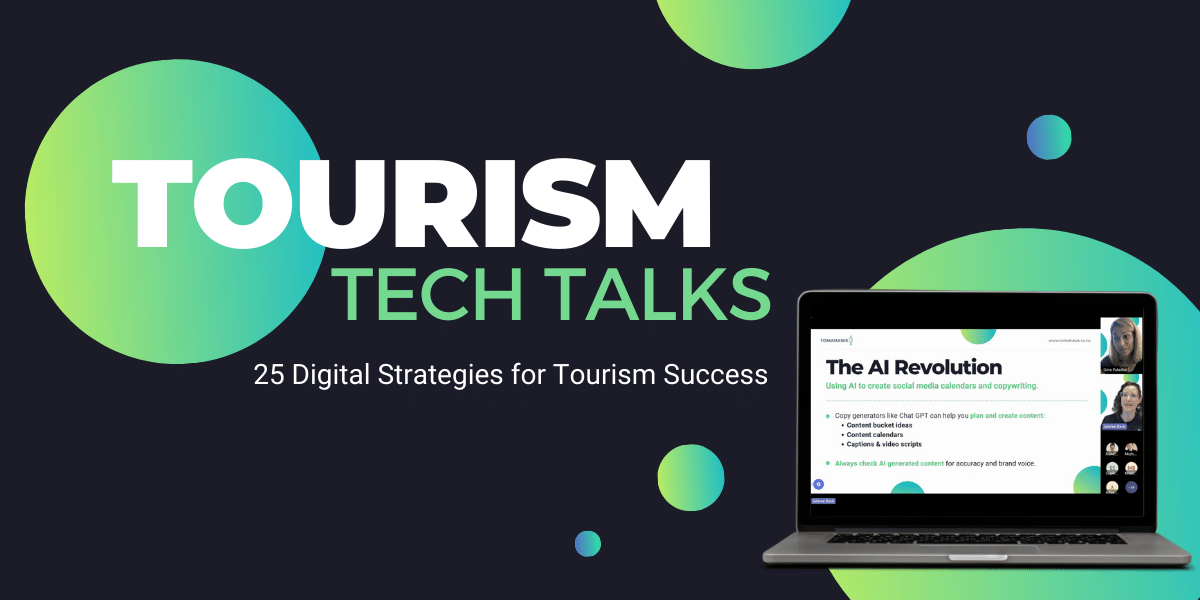 Digital marketing is an ever-evolving part of promoting your tourism business. With new tools and technologies being developed constantly it's vital to keep on top of the latest strategies available to you. That's why we continue to...