That may sound strange for a digital marketing company, but we believe that when people travel, it offers insight into other cultures and breaks down barriers, which makes all of us a little more understanding of our differences. So by helping our customers grow their tourism businesses, we are facilitating more people to travel and thus making the world a better place.
Our team are a culturally diverse bunch, hailing from 12 different countries around the globe and brought together through our passion for the web and travel. We work very hard but we like our play time too, whether it's widening our horizons and seeing the world (Chris), lending a hand at the local SPCA (Ellen) or having it out in front of a first person shooter game (Kgwadu).
As a tourism business it is important that your marketing partner understands the industry. Our management and marketing teams have extensive experience working within tourism – Gina started New Zealand's first B2C online inbound tour company and Brian has designed travel websites for 15+ years just to name two examples! We know what it means to sell travel experiences and it is with this understanding that we approach working with your business.
At the beginning of any project, big or small, it is important to us to spend time understanding your brand and business goals. We like to work together with you to achieve them, but if you would rather remain hands-off, that's fine too.
Tomahawk is proud to offer a wide menu of marketing services and tools. This allows us to serve businesses just looking for a snack-sized helping or those wanting the full banquet. Not sure what you need? Get in touch and we'll be happy to recommend a solution.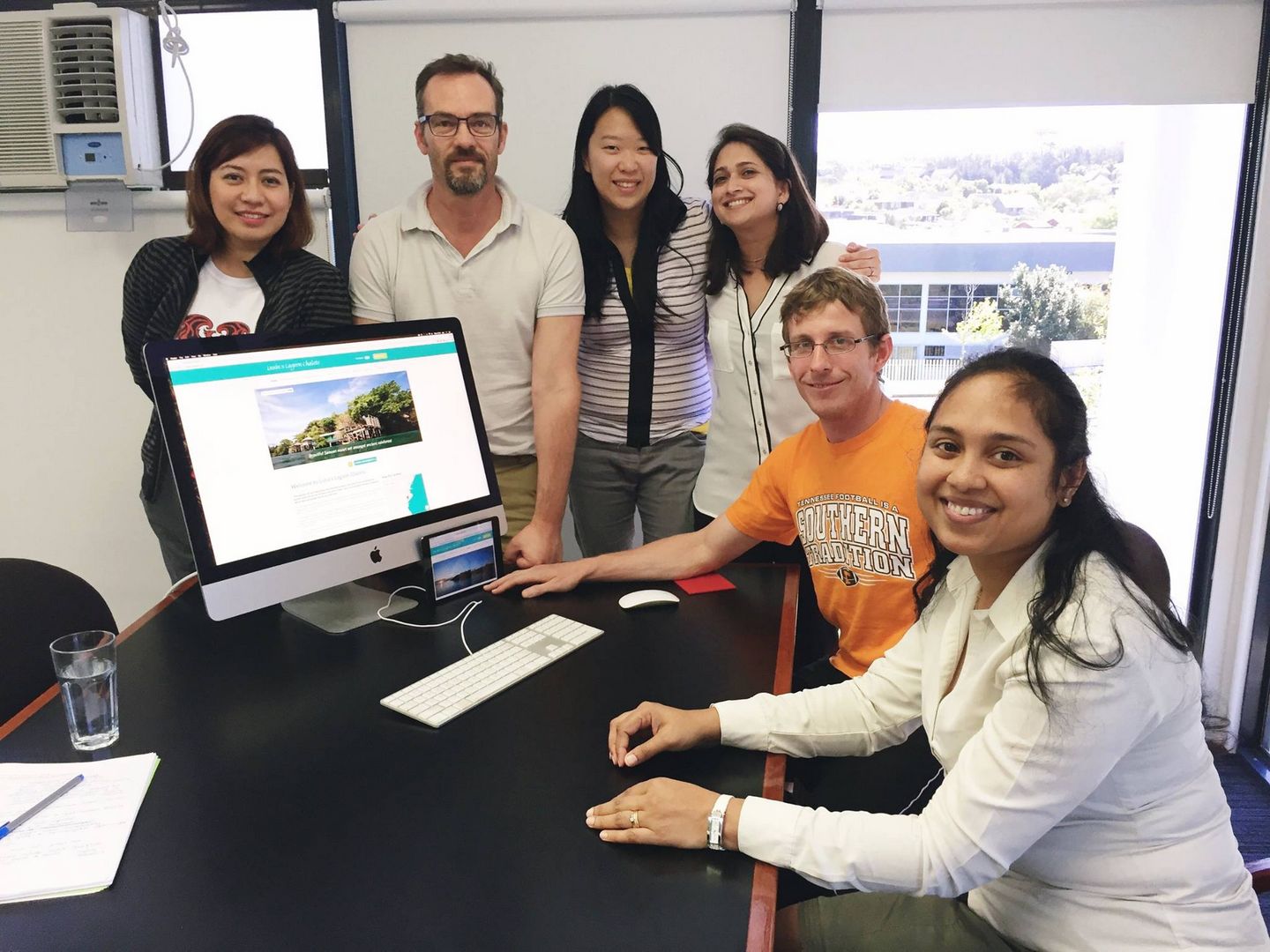 Some of the T-Hawks working with Jim from Lusia's Lagoon Chalets on his new website