Historic Central Otago Store becomes an Accommodation and Restaurant!
By Tomahawk on
Historic Country Store Transformed into Accommodation and Restaurant - Ophir, Central Otago.
Be one of the first to book and experience Pitches Store in its new identity as a six room, historic accommodation and restaurant. Opening March, in Ophir, Central Otago, this unique accommodation allows you to step back in time but with all the comforts of a luxury accommodation.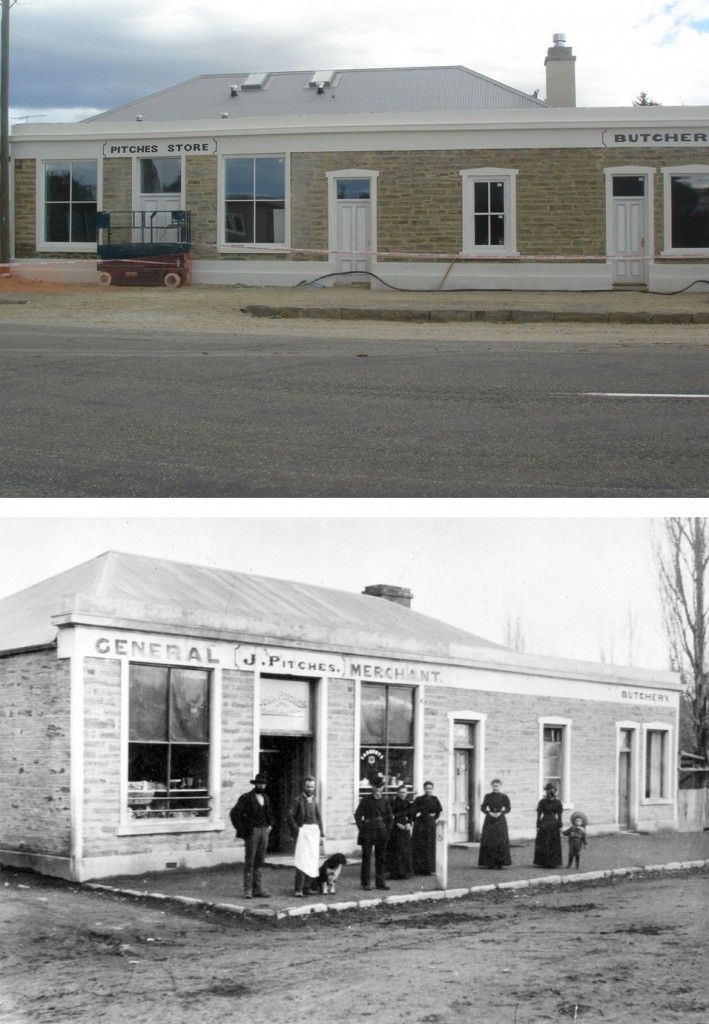 Certain to become one of those must experience destinations, the Pitches Store transformation has been a six year project for owners Colleen and David Hurd who purchased the run-down heritage building in 2006 with the dream of returning it to its former glory, yet offering a unique blend of history, luxury and culinary excellence.
During the extensive restoration project, Colleen has been based in Ophir running the Ophir Bridge B&B which adds to her existing experience in the Hospitality Industry; before moving South she ran a successful cafe in Auckland.
David spends most of his time in Auckland, practicing as a barrister but commutes to Ophir regularly to help ensure every detail in the restoration project is kept authentic.
Although the historic building has seen many changes in its 130 year life-span from a general store/butchery, to a garage and a woodworking business - this transformation has been the most impressive and returns its street frontage and the exterior of the original structure as close as possible to the original Pitches Store.
The transformation can be followed on the Pitches Store Blog: https://www.pitches-store.co.nz/
The nationally-recognised historic township of Ophir still has the ambience, charm and personality that has drawn visitors from New Zealand and overseas for well over a hundred years.
Now guests can enjoy the magnetism and beauty of the region in comfort with great food and wine whether staying as part of the Rail Trail experience or drawn to the region for some of the famous winter activities like curling or ice skating.
Nearby, guests can experience 4WD driving, fishing, hunting or simply relax enjoying this unique part of the world; as a stopping point en-route to or from the region's many other attractions or as a rest day from the ski fields.
Pitches Store is taking bookings for accommodation, dining, and for special occasions. It will be open for business from March 19th.
Old St Mary's Convent - The Luxury Blenheim Accommodation that captured our hearts!
Exciting news for our wonderful clients - Old St Mary's Convent -...