Category Archives:
Get Booked
Marketing is considered by many as a game of guessing, hoping, finger crossing and watching to see if there is a result, never really ever knowing what the return on investment truly is. The good news is, as the online pay per click model is being adopted by more and more channels, ROI for both intuitive and intentional marketing can well and truly finally be measured. Let's look at how to measure the returns and where the opportunities lie.
Search Engine Marketing or Price Per Click
Search Engine Marketing (SEM) is a very simple model where by you pay per click (PPC) for a set of keywords/search terms and the price per click is determined by how popular the search term is that you are targeting. A per day and per month budget can be set.
Now a days it is a stretch to...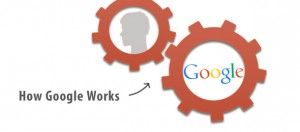 As a tourism operator, you may have been advised that in addition to giving the best possible service to your customers and ensuring that you love up your agents, you also need to ensure your online presence is attractive to both your clientele and Google. Just how important Google is to most businesses is interesting, a bit scary and is about to get even greater.
An accommodation provider has a long 'to-do' list to promote themselves online:
Get an attractive website that guests like and ensure it is properly built to please Google.
Add an online booking engine and integrated channel management to ensure that you are listed on major OTAs.
Spend time on your website each month to optimise it so Google ranks you well.
Set up a blog on your...
By Tomahawk on
A total of US$126 billion in outbound travel expenditure was recorded in 2011 for the Muslim market, which came to 12.3% of the total global tourism expenditure. Indeed, the Halal (or Muslim) market is growing in prominence by the day. Projected travel expenditure values are at US$195 million for 2020.
For those who find the terminology perplexing at best - Muslim refers to a practitioner of the Islamic faith, and halal is a term designating any object or an action which is permissible to use or engage in, according to Islamic law (known as Sharia).
Businesses and services hoping to enter the halal/Muslim market need to bear in mind a few non-negotiable requirements of the Islamic faith. But before we get into that, here are a few useful facts about the Muslim diaspora:
The...